SDF Commander: We are ready to respond to any attack on the region
Turkish attacks on the north and east have been increasing since the start of the Ukraine war. Ferhad Canfeda, one of the commanders of the SDF, warns that the Turkish state is trying to occupy new territories.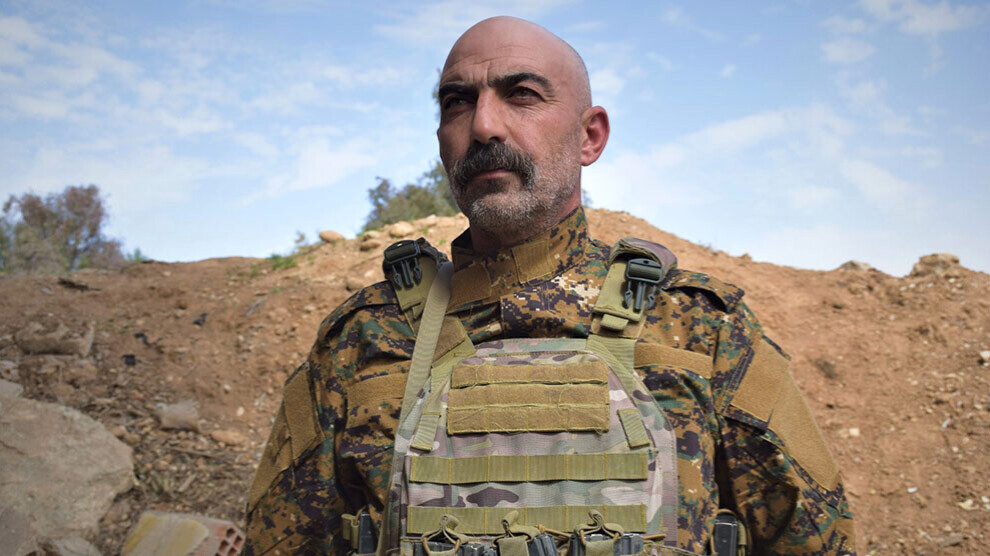 Turkish attacks on northern and eastern Syria are increasing, especially in the past two weeks. Til Temir, Zirgan and Ain Issa are most heavily targeted by the aggression. While artillery bombards the countryside indiscriminately, drones circle over the region in an attempt to target and kill activists. Ferhad Canfeda, one of the commanders of the Syrian Democratic Forces (SDF), warns in an interview with the ANHA news agency that Turkey is preparing a large-scale attack in the slipstream of the Ukraine war.
Ten new military bases on the front lines off Zirgan and Til Temir
Regarding the situation in front of Til Temir, Canfeda said, "The Turkish military has established ten new bases from Menax village to Mariyê along the Til Temir front. According to our information, these positions contain heavy weapons such as howitzers, rockets, tanks and developed weapons technology."
The SDF have taken all necessary measures
Canfeda stated that Turkish troops showed an exceptionally high level of activity on the front lines. From Zirgan to Til Temir, he said, the SDF has taken the necessary measures on all fronts and is ready to respond to any attack on the region.
Regime does nothing at all
Canfeda also talked about the role of the regime's forces in Damascus, saying, "Since 2019, the regime in Damascus has set up guard posts along the border. These forces are not able to do anything against military activities in Syria. Since the beginning of the deployment of these forces, shots have been fired at their positions every day, but they have not responded in any way to the attacks of the Turkish state and its mercenaries." He cited the example of the village of Um El-Xêr where there have been several ground attacks on regime troops. Instead of returning fire from the Turkish-backed mercenaries, the soldiers left, he said. "If our forces had not intervened, the village would have been occupied," the commander added.