SDF fighters downed Turkish helicopter in Ayn Issa
The Turkish military helicopter which Turkish officials said had crashed was downed by SDF fighters.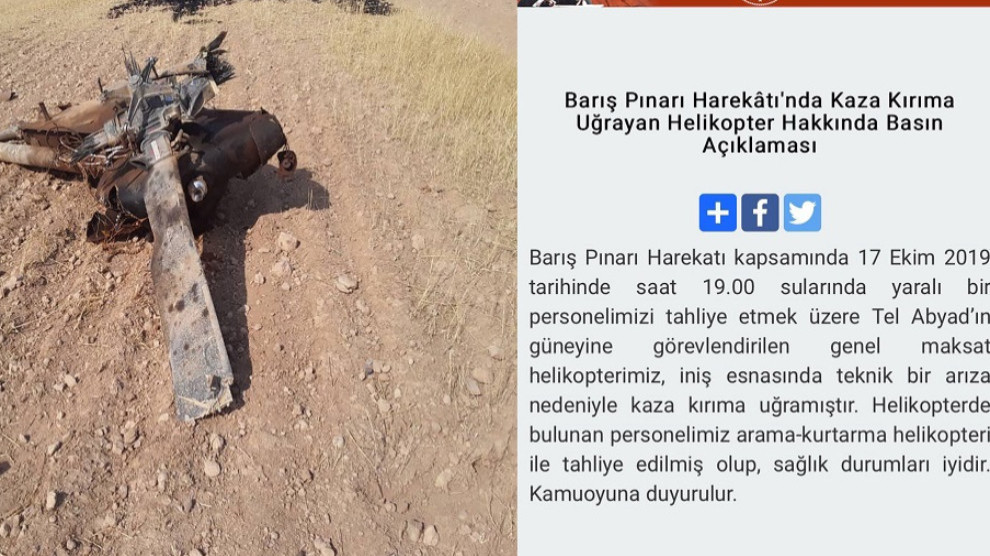 Fighters of the Syrian Democratic Forces (SDF) mounted an epic resistance against the Turkish army and allied jihadist mercenaries on the eastern front of the Ayn Issa town in northern Syria on October 17, Thursday.
While the Turkish army tried to retrieve the dead and wounded from the battle field with 3 Sikorsky helicopters, SDF fighters downed one of the helicopters.
It came out that the Turkish army and media reported the incident as an "accident" in a bid to hide the blows they have suffered in their military offensive seeking to invade North and East Syria.