SDF: Five mercenaries killed amid continued attacks
SDF's response to ongoing attacks left five mercenaries dead, two of them group leaders of Sultan Murad gangs.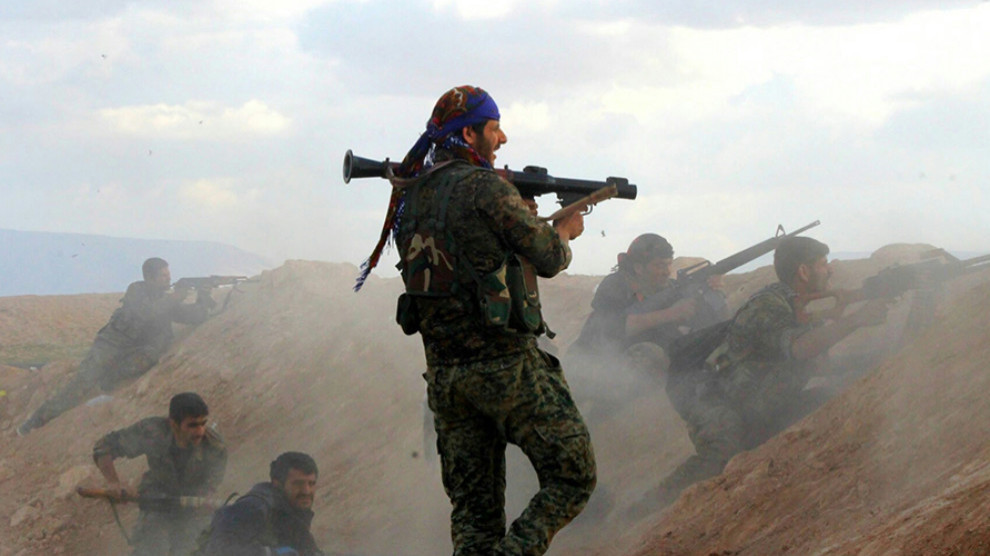 The Press Office of Syrian Democratic Forces (SDF) announced the balance sheet for the past 24 hours in the Resistance of Honor against Turkish military offensive seeking to invade North and East Syria.
Accordingly, the Turkish army and mercenaries continue their attacks and reconnaissance activities in the region.
TIL TEMIR
SDF said that their positions in the villages of Erisha and Til Mihemed were attacked with the support of unmanned aerial vehicles as attacks against the region continued.
AIN ISSA
According to the SDF statement, continued attacks by the Turkish army targeted the village of Qiz Ali, as well as the SDF positions and civilian settlements in the villages of Kefifa and Sarunch. Artillery attacks caused material damage in civilian areas.
Fierce clashes erupted following the response of the SDF units. During the fighting in Ain Issa region, 5 mercenaries were killed, two of them group leaders of the Sultan Murad gangs, and many more wounded.
SDF announced the martyrdom of three of their fighters in the attacks of the Turkish forces.