SDF holds military ceremony in memory of YPG co-founder Xebat Dêrik
The Syrian Democratic Forces held a military ceremony in memory of YPG co-founder Xebat Dêrik, who was killed eleven years ago.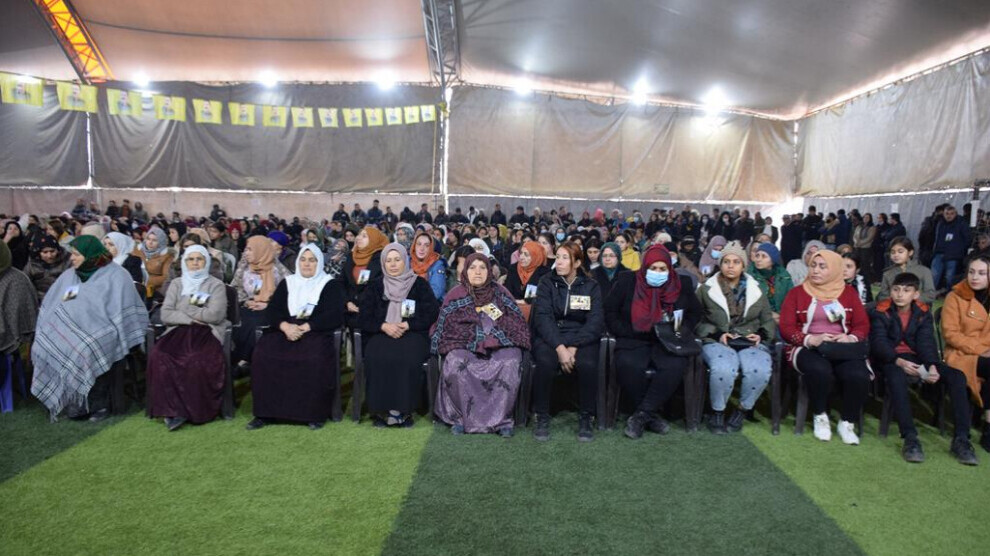 The Syrian Democratic Forces (SDF) commemorated the fallen commander Xebat Dêrik with a military ceremony. The co-founder of the People's Defense Units (YPG), whose real name was Mahmoud Ramadan, was seriously injured in a targeted assassination attempt by the Turkish state and counter-revolutionary forces in Qamishlo on 7 January 2012. He succumbed to his severe gunshot wounds seven days later in a hospital in Aleppo.
The commemoration began with a minute's silence for all those fallen in Rojava. "There is hardly a person in the liberated areas of Northern and Eastern Syria who is not aware of the strength and importance of Xebat Dêrik for the revolution and our project of a democratic nation," said SDF commander Luqman Xelîl. He paid tribute to Xebat Dêrik who, he said, was "a unique revolutionary who spent his life fighting for the liberation of all oppressed and for peoples to live on an equal footing."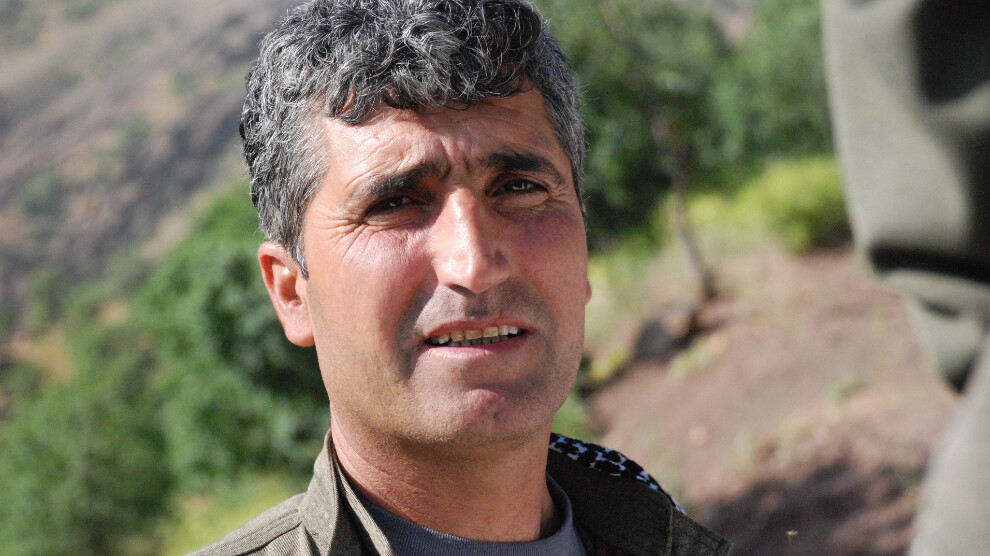 Xebat Derik
Xebat Dêrik was born in 1962 in the village of Kazan in Dêrik to a family with a tradition of the Kurdish resistance. Like many Kurdish families under the Syrian Ba'ath regime, his parents were financially in a precarious situation. Xebat Dêrik left school early and went to Damascus as a teenager to work and support his family. In 1985 he had to do his military service for the Syrian army, which he did in neighbouring Lebanon. Here he also got to know the PKK better.
In the same year, Xebat Dêrik deserted and went to the Lebanese Bekaa Valley, where the famous Mahsum Korkmaz Academy was located. He met Abdullah Öcalan, and in 1987, he went to the mountains of Kurdistan to join the PKK guerrillas. He fought against the Turkish occupation in almost all regions of Kurdistan, trained commanders, belonged to the Military Council of the People's Defense Forces (HPG) and its predecessor organizations and was a member of the Central Council of the Community of Kurdistan Societies (KCK).
Xebat Dêrik spent more than two decades of his life with the guerrillas. After the uprisings began in Syria, he returned to Rojava to help with the reconstruction work.
On his initiative, the self-protection units of the YXG (Yekinêyên Xweparastina Gel), which were set up in 2011, were restructured into the People's Defense Units - YPG.
In addition to Turkish agents, Kurdish collaborators were also involved in the deadly conspiracy against Xebat Dêrik. The hit man was a member of the Bedro family from the environment of anti-revolutionary groups that founded the so-called ENKS (Kurdish National Council) in 2011. Xebat Dêrik was a guest at Abdullah Bedro's house when he was hit from behind shortly after leaving. Even then, this murder made clear Turkey's active "interest" in the situation in Rojava.