SDF reports ongoing attacks and reconnaissance activities
Turkish genocidal campaign seeking to invade North and East Syria continues since October 9.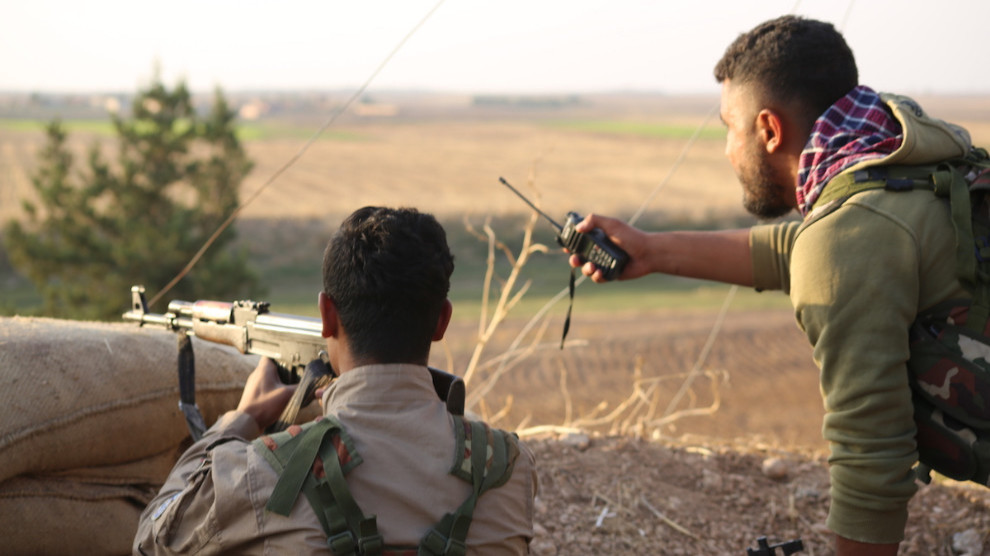 The Press Office of Syrian Democratic Forces (SDF) announced the balance sheet for the past 24 hours in the Resistance of Honor against Turkish military offensive seeking to invade North and East Syria.
Accordingly, the Turkish army and mercenaries continue their attacks and reconnaissance activities in the region, with the attacks mainly targeting Til Temir and Ain Issa regions.
Regarding the latest developments in Til Temir, SDF said the following; "Turkish invasion army and allied mercenary groups continue their attacks with heavy weapons. The mercenaries attacked the positions of Syriac Military Council fighters in the populated village of Derdara."
SDF said that Turkish forces and gangs have heavily shelled the Ain Issa and Qiz Eli regions and targeted civilians, adding; "The villages of Ebû Sira, Korikê, Um Elberamî and Mesûdiyê were targeted with tank and artillery attacks. Turkish-backed mercenaries also attacked the international M4 highway and the village of Genteri."
SDF announced the martyrdom of one of their fighters as result of an attack with heavy weapons by Turkey's mercenary groups.