SDF save villagers near Ain Issa through corridor
The inhabitants of the village of Arida near Ain Issa were locked up for two months because of the attacks of the Turkish invasion troops on northern Syria. The SDF were able to open a corridor for them and bring them to safety.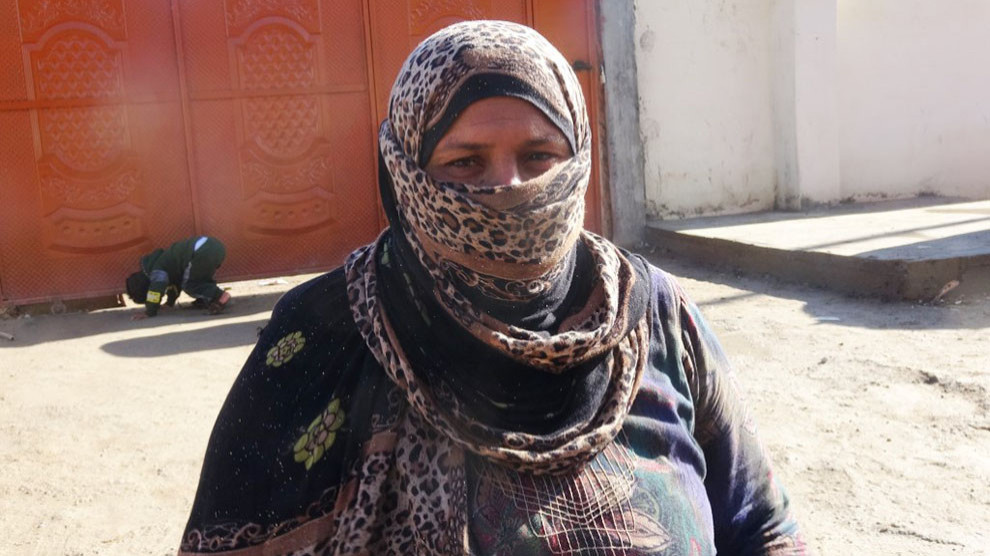 The North Syrian village of Arida, about 20 kilometres northwest of Ain Issa, in the immediate vicinity of the occupation zone around Girê Spî (Tal Abyad), has been heavily subject to artillery attacks of the invading forces for two months. Due to the attacks, the villagers had been trapped in the village for two months and could hardly leave their houses. Now the Syrian Democratic Forces (SDF) were able to establish a security corridor and enable the population to move to Ain Issa.
"We were saved by the SDF"
Tahawil al-Abid al-Samo from the village of Arida reports how they endured for a long period of time, as they could not leave the village and their homes. They tried to survive with the food they had at home. "There was no electricity, no fuel and no drinking water. This was very difficult. We tried to get drinking water from a well in the village," she says about the time they were trapped.
Two villagers died
Al-Samo tells that the villagers Ibrahim al-Isa (57) and Mahmud Zahir Ziyad (61) were killed by artillery fire. She thanks the SDF for their help: "Thanks to the SDF we were able to reach Ain Issa. I thank the SDF."
Another villager named Ahmed al-Ali al Sayad says: "Two people died as a result of the bombing. Two children were also injured. Also, none of us could take anything from home because of the bombing. So the conditions are very difficult for us here on the run."
RELATED NEWS: