SOHR reports ongoing violations by Turkey's mercenaries
SOHR reported that Turkish-backed factions transport stolen items to Serekaniye, arrest civilians and seize their property in the so-called "Peace Spring" areas.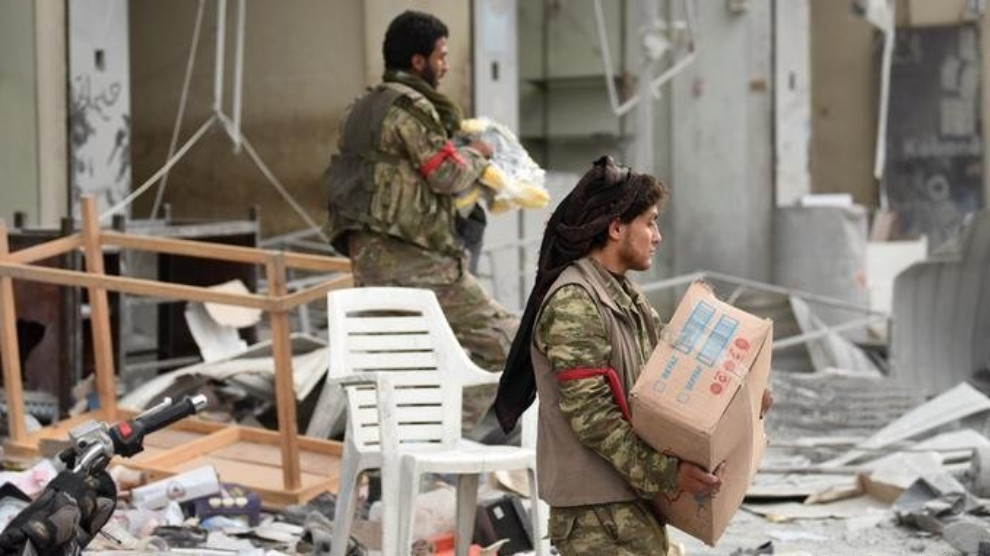 The Syrian Observatory for Human Rights (SOHR) said that trucks belonging to Turkish-backed factions have been transporting items stolen from people's homes in recent days, such as firewood and fodder materials in the villages of Rihanna, Qasimiyah, Aziza, Qasimiyah Sharabin and Qasimiyah Samayla to the city of Serekaniye (Ras al-Ain).
The Syrian Observatory has monitored security campaign and arrests in the villages of Asadiya, Asadiya Sharqiya, Salam Allik, Tal Khanzir and Dahma within the "Peace Spring" areas, in addition to mercenaries stealing mobile phones from civilians under the pretext that they are used to communicate with SDF.
Syrian Observatory activists say that members of the Turkish-backed factions stormed several houses in Qatouf village in the southern countrysideof Serekaniye, in "Peace Spring" areas in Al-Hasakah countryside, arresting five young people for "dealing and communicating with SDF".
It is worth noting that Turkish forces and their proxy factions are still continuing their violations in "Peace Spring" areas in both Al-Hasakah and Al-Raqqah provinces, against the remaining indigenous residents with the purpose of forcing them to displace from these areas.