Syriacs in northeast Syria: We will resist Turkish invasion
Representatives of the Syriacs living in northern and eastern Syria announced that they will not accept a possible Turkish invasion and will resist it with all their might.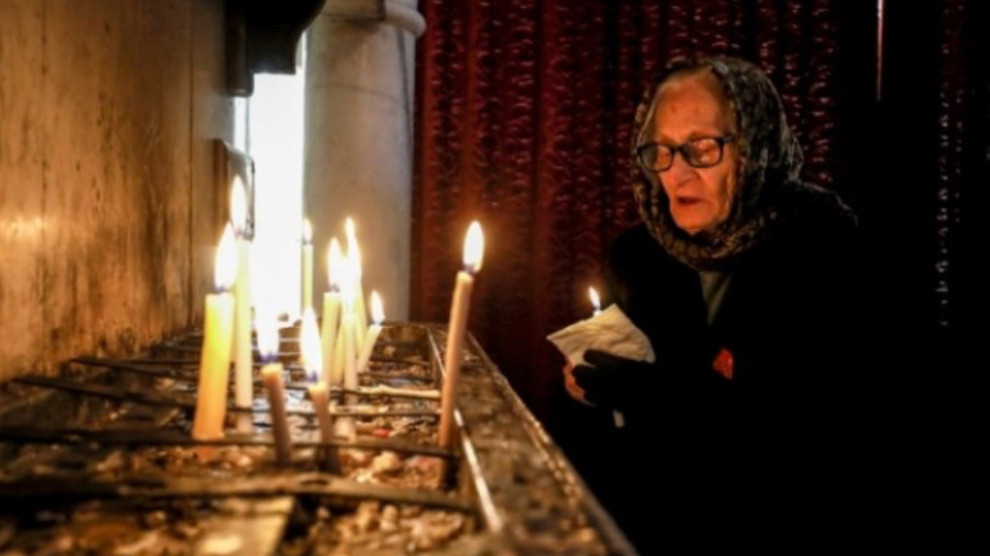 Co-Chair of the Executive Council of the Cizîrê Canton and Syriac Union Party Representative, Nazira Gewriye, and the spokesperson of the Syriac Youth Movement, Rami Isa, spoke to ANF about the Syriac community's position on a possible invasion by Turkey in northern Syria.
Gewriye emphasized that the increasing aggression and threats of the Turkish state against northern and eastern Syria were primarily aimed at destroying the project of the democratic nation introduced by Abdullah Öcalan.
"The people of Afrin have been expelled, and the same policy was implemented in al-Bab and Jarablus. Through the Ahrar al-Sham and al-Nusra gangs affiliated to itself, the Turkish state wants to place the region under its control and eventually occupy it. The Turkish state is trying to endanger the peace created in the regions liberated by the Syrian Democratic Forces (SDF) and to place the region under its control by means of terrorist groups. The other goal is to annihilate the SDF and the other military forces that have been fighting these gang groups for years and guaranteeing the security of the population at the cost of thousands of martyrs," she explained.
"We are ready to defend ourselves by all means"
Gewriye continued: "As peoples of northern and eastern Syria, as Kurds, Arabs, Circassians, Syriacs and Armenians, we say no to this policy of invasion. As military councils founded by peoples, we are always prepared to protect our territory from invasion and to prevent the militias from ever entering our land and attempting to occupy it. At the moment, Turkey is talking about a security zone meant to be set up. Erdoğan says he wants to settle refugees from Syria here. His real goal, however, is to break the will of the peoples of the region and to destroy all what they have achieved so far."
"We will resist with determination"
Rami Isa of the Syriac Youth Movement said; "We see again that our enemies are repeating themselves. The Turkish state has already demonstrated its hostility to the peoples of the region in the past. Now it wants to occupy the region on this basis. Erdoğan and his soldiers are preparing to attack the military councils we have founded. As the Syriac Military Council, as YPG/YPJ and as the Syriac youth, we declare that we will resist the attacks of the Turkish state.
We do not want history to repeat itself, we do not want a new Sayfo and no new Halabja. The Semele massacre against the Assyrian people was perpetrated by the Union and Progress (İttihat Terakki) mindset that is perpetuated within AKP today. The Turkish state is one of the reasons of the massacres perpetrated against Kurds, Armenians and Arabs.
We repeat once again that as Kurdish, Arab and Syriac youth, we will defend our country with all our might against these attacks and against those who endanger our safety. Based on the brotherhood of peoples and with the mindset of Democratic Nation, we will protect our lands and frustrate the attacks."