TEV-DEM remembers martyrs of Peoples' Hammer Campaign, calls for action to prosecute ISIS criminals
The Democratic Society Movement commemorated the 121 martyrs in the Peoples' Hammer Campaign, saying, "Any further delay to eliminate ISIS will revive terrorism."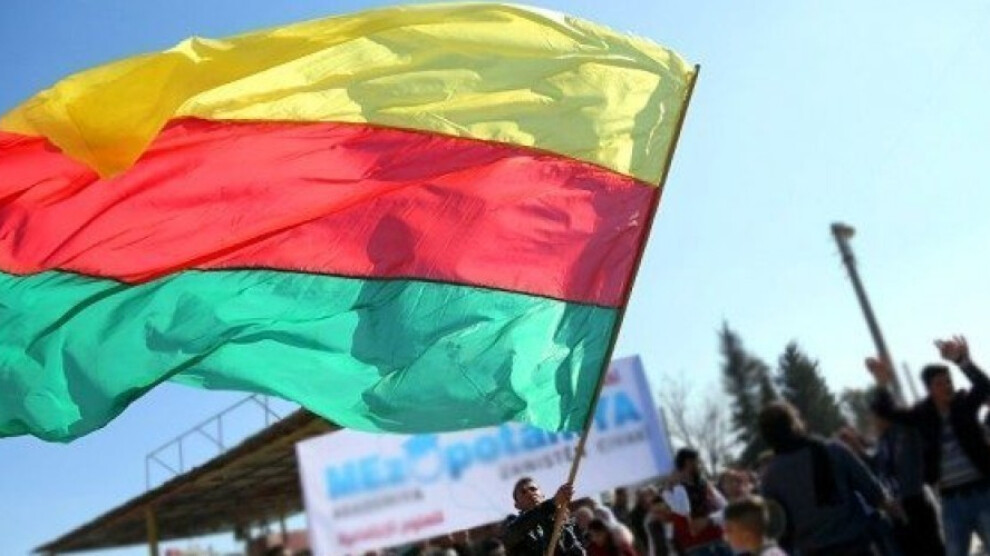 In a written statement on Friday, the Democratic Society Movement (TEV-DEM) in North-East Syria commemorated the martyrs of the Peoples' Hammer Military Campaign launched by the Syrian Democratic Forces (SDF) against ISIS mercenaries after the terrorist attack on the Sinaa prison in Hesekê on January 20, 2022. The mercenaries of the terrorist organization within the prison brutally killed 77 employees of prison institutions and guards. In the clashes and battles outside the prison, which lasted for seven days, 40 fighters were martyred, as well as 4 citizens. In the overall outcome of the "Hammer of the Peoples" campaign, 121 fighters and prison employees fell as martyrs.
"We bow respectfully to the heroism of our martyrs of the Peoples' Hammer Campaign. They went down in the history of resistance," said the TEV-DEM statement, which includes the following:
"This attack was launched at a time when pro-freedom circles in the region and around the world reacted to the invasion of Afrin by the Turkish state and its mercenaries. At that time, celebrations were taking place to mark the proclamation of the Democratic Autonomous Administration.
The ruling AKP and its intelligence service tried to destroy the security and stability of the region, to carry out new massacres against the peoples of the region, and to eliminate the Autonomous Administration, which was established thanks to the philosophy of the peoples and the principle of a common life.
The SDF, the Internal Security Forces and the people of the region united against Turkey-backed mercenaries and saved the lives of thousands of citizens by defeating the terror plan. 121 people fell as martyrs.
As TEV-DEM, we call on all non-governmental organizations, humanitarian aid institutions, the Democratic Autonomous Administration and all political forces to establish a tribunal to judge these terrorists. The international community and the UN, however, are not fulfilling their responsibilities. Any further delay to eliminate ISIS will revive terrorism and the Turkish state will use it for its dirty politics."