'The Turkish state seized both our business and our trees'
E.K. had to leave Afrin under the pressure of the Turkish state. She spoke about the crimes of the Turkish state and emphasized that her only wish is the liberation of Afrin.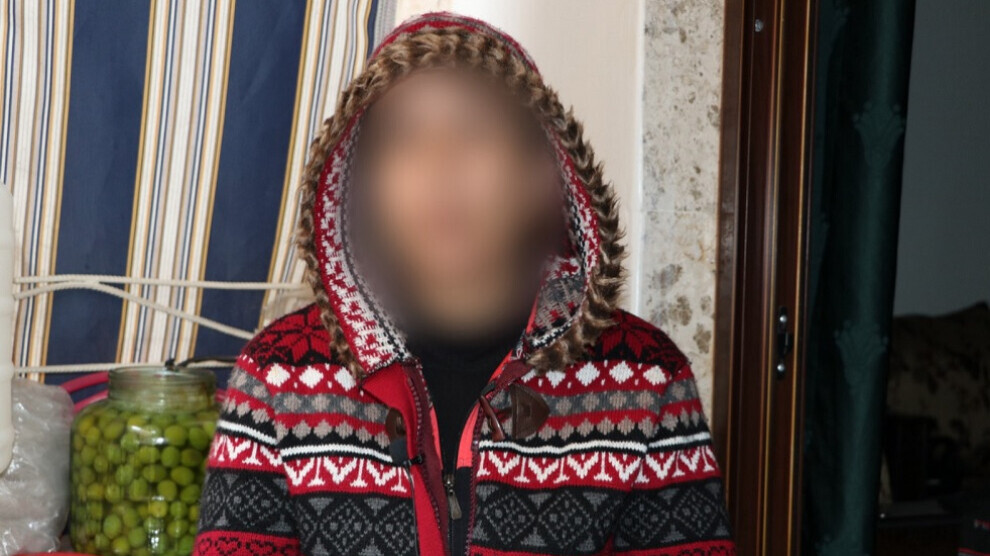 E.K., who had to leave Afrin following the pressure carried out by the Turkish state and its gangs, said that there is no peace and security in Afrin.
The Turkish state and its gangs continue to commit crimes against humanity in Afrin. The gangs who loot the property belonging to civilians are also persecuting the people.
E.K. who lives in Aleppo's Şêxmeqsûd District told ANHA about her experiences.
'They kidnapped my husband'
E.K.said: "Gangs raided our house and detained my husband. We could not get any news from him for two months. Later, we paid 100 thousand Syrian liras ransom to the gangs for my husband's release. After a while, they detained my husband again. They put him in a prison in Afrin. The gangs were asking for a ransom to release my husband every time they kidnapped him. Even though I told them I had no bread and butter, they kept asking for ransom. "
Stating that the gangs also kidnapped the children of her one of her relative, E.K. added: "When we asked the gangs, they said they did not have the children. Later we found out that one of them was in a prison. We still don't know where the other is".
'No business, no trees left'
E.K. said that there are 60 olive trees in her olive grove in Afrin and added: "When Afrin was occupied, they confiscated all the olive crops in our groves. Last year they also cut our trees. They didn't even let us take the wood of our trees. When I went to get the wood of my trees, they told me that the so-called local council had taken the decision and the firewood would not be given. Although I told them that my children were cold, they did not give us the wood."
Emphasizing that it is very difficult to make a living in Afrin, E.K. said: "We have neither work nor trees left. The prices keep increasing. We needed 1,500 Syrian lira per day to buy daily bread."
E.K. said that the gangs detained her when she wanted to return to Afrin adding that she only had money for bread and offered the money  to the gangs to be released.
Noting that there is no peace and security in Afrin, E.K. emphasized that her only wish is to see Afrin liberated and be able to return to her home.