Three injured in attacks on Ain Issa
Three people have been injured in attacks by Turkish jihadist occupation forces on the northern Syrian town of Ain Issa.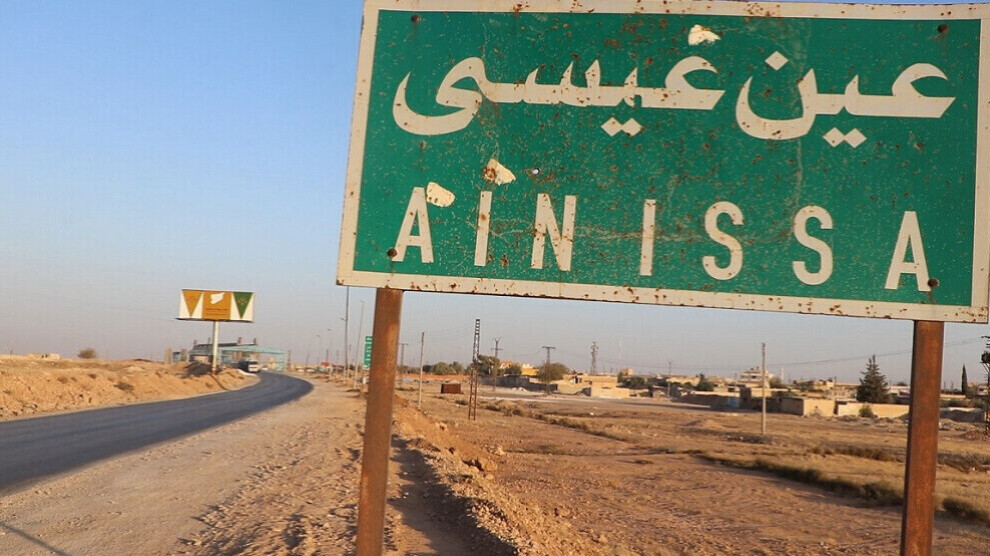 In Ain Issa in the north of Syria, three people were injured on Wednesday morning in bombardments by the Turkish army and jihadist proxy forces. The howitzer attacks targeted the village of al-Jadida (Cedîdê) to the west as well as the M4 highway and continue. The bombardments were launched from Turkey's illegal occupation zone. Further information on the extent of the attacks and the condition of the injured is currently not available.
Ain Issa is located south of the Turkish occupation zone around Girê Spî (Tal Abyad) and is strategically important as a link between the self-governing regions of Euphrates and Cizîrê. The town is located on the important M4 motorway, which runs through northern Syria like a lifeline and was a strategic supply route for ISIS. For three and a half years now, Ain Issa has been in the crosshairs of the invading forces. Immediately after the occupation of Serêkaniyê (Ras al-Ain) and Girê Spî in October 2019, a war of attrition was launched against the city, phases of high intensity alternating with phases of low intensity. The bombardments are primarily directed against civilian settlements. Dozens of villages in the region have been destroyed and depopulated by Turkey's belligerent actions. A Turkish air offensive last November reduced large parts of the infrastructure to rubble.
In the past days and weeks, attacks by Turkish drones have repeatedly hit Ain Issa. A fortnight ago, the village of Seyda (al-Saida) near the centre was attacked, causing severe damage to houses and cultivated areas of the population. On 4 May, a fighter of the Syrian Democratic Forces (SDF) was killed in Turkish bombardments in Ain Issa.