Til Temir Military Council: Turkish army attacked with cluster bombs
Ehmed Keleş, a commander of Til Temir Military Council, reported that the Turkish occupation army bombed the village of Um Kef with banned cluster bombs.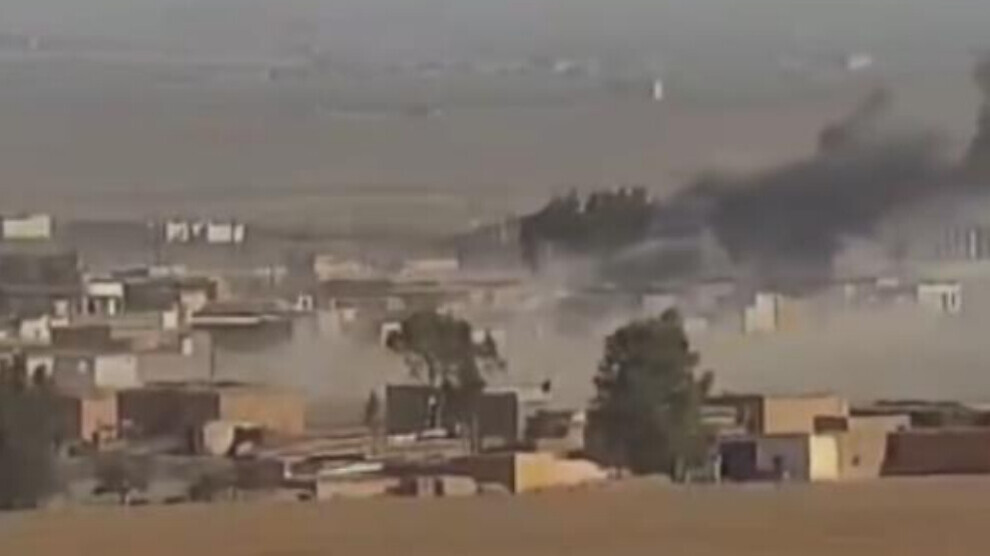 The Turkish army and allied mercenaries have been bombing the village of Um Kef in the northern Syrian district of Til Temir since 4 a.m. this morning.
Ehmed Keleş, a commander of Til Temir Military Council, stated that more than 150 mortar shells hit the vicinity of Til Temir, mainly the village of Um Kef.
"The Turkish occupation army attacked unabated from 4 a.m. to 9.30 a.m. with internationally banned cluster bombs. The attack injured six soldiers of the Syrian regime, caused material damage and power outages," said the commander, noting that Russian forces intervened after the attacks.
Ehmed Keleş pointed out that they are ready to respond to any attack to come, calling on guarantor forces, Russia and the US, to impose restrictions against the Turkish state which has been targeting civilians.
"During the two years of war, the occupying Turkish state tried hard to break the will of the SDF (Syrian Democratic Forces) and affiliated military councils, but failed. And now, they want to break the people's will. Still, our people resist alongside us because the military forces here are made up of their children and they promise to fight to the end."
This is not the first time the Turkish army has used cluster bombs in northern Syria. An attack with cluster bombs targeted the district of Ain Issa and its countryside in September 2021, leaving a civilian named Ehmed Fecir Şedhan injured.