Turkey-backed mercenary group kidnaps 70-year-old Yazidi man in Afrin
A 70-year-old Yazidi man named Hesen Kalo has been kidnapped by Turkey-backed Fırqat al-Hamzat group in Turkish-occupied Afrin.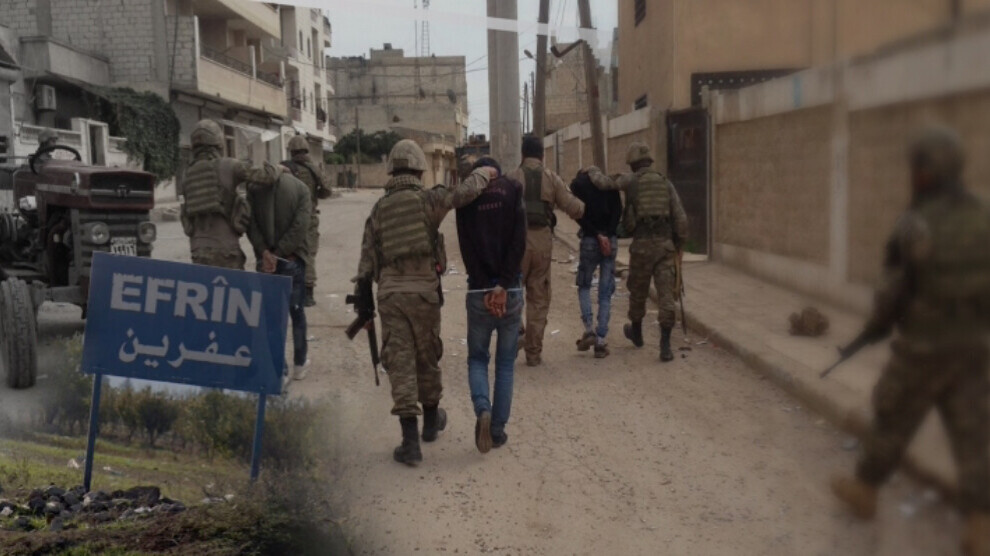 Ankara's proxy group Fırqat al-Hamzat kidnapped a 70-year-old Yazidi man named Hesen Kalo who resides in the Keferzite village of Jindires 20 days ago.
It is reported that the group asked a ransom of 5 thousand dollars to release Kalo and to give him a permission to stay in his village.
It is further reported that the elderly man, who had previously stayed in the Shehba canton, was deceived by ENKS members who ally with the Turkish state and sent to Afrin. The 70-year-old was kidnapped by the group shortly after he arrived Afrin.
Since the beginning of September, civilians have been kidnapped almost daily. Human rights organizations have not documented on the recent civilian abductions yet reports from local sources indicate that the abducted civilians are over 10.
MORE THAN 100 PEOPLE WERE ABDUCTED IN A MONTH
A terrorist and repressive regime has been established in Afrin which has been under Turkish occupation since March 2018. Crimes such as kidnapping, execution, torture, looting, and forced displacement have become daily routine in the city where war crimes are systematically committed.
According to the Afrin Human Rights Organization, the Turkish state kidnapped at least 101 people in Afrin between July 29 and August 23. The organization reported that 17 of the abducted people were women and 3 of them were children.
The organization stated that the Turkish state and its mercenaries demand ransom for the people they abducted and that the objective is to complete the demographic change by displacing the local population.