Turkey's mercenaries continue plundering Afrin's olive trees
Jaish al Sharqiyya has seized 17 thousand olive trees in the countryside of Afrin's Jindires district.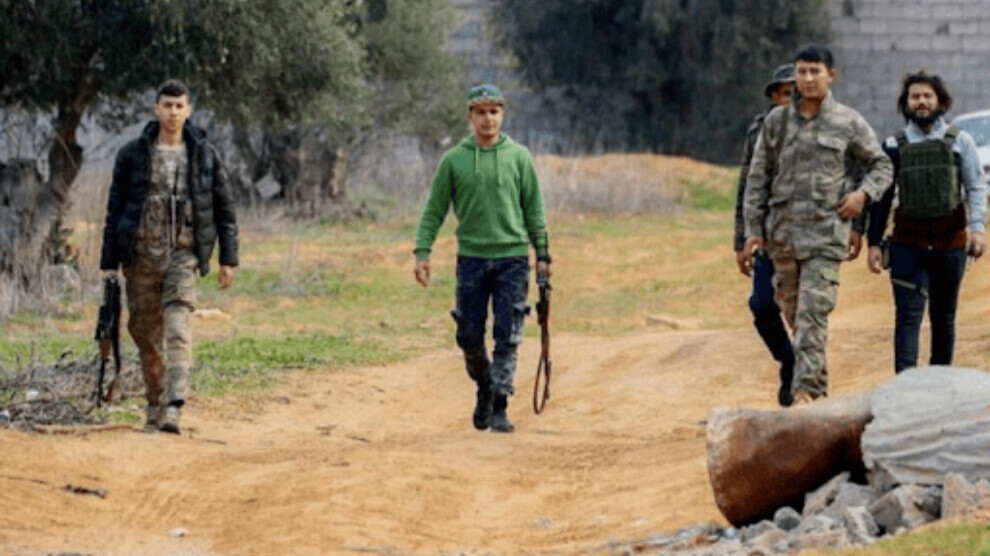 Human Rights Organization of Afrin-Syria reported that Turkey-backed Jaish al Sharqiyya mercenaries have seized 17,000 trees belonging to the displaced Kurds from the villages of Qeyleh, Berjekkeh, Jaqli Jom, Miska Fawqani, Miska Tahtani Sindiyanka, and Khaltan in the Jindires district.
"On average, according to local sources, one hundred and fifty sacks (90kg each) of olives are transferred to the Mustafa Gento olive Press in the village of Miska Tahtani to be squeezed for Abu Fawaz who, in turn, consigns the lion's share to Turkish officers, including the governor, who have assigned this zone of influence to Jaish al Sharqiyya whose militiamen mostly come from Deir Ezzor and other provinces in eastern Syria," said the human rights organization of Afrin.
In another case, Sultan Murad mercenaries have asked for 50% ransom money for the olive groves in the villages of Mamil, Upper Korkan, Arab Qoshaki and Dimilya in Mabata and Rajo districts.
In the village of Ashkan, Waqqas Brigade mercenaries have ordered the seizure of the olive groves belonging to the displaced people of Afrin.