Turkey's mercenaries set fire to fields in al-Bab
Occupation forces continue destroying the agricultural lands in North-East Syria.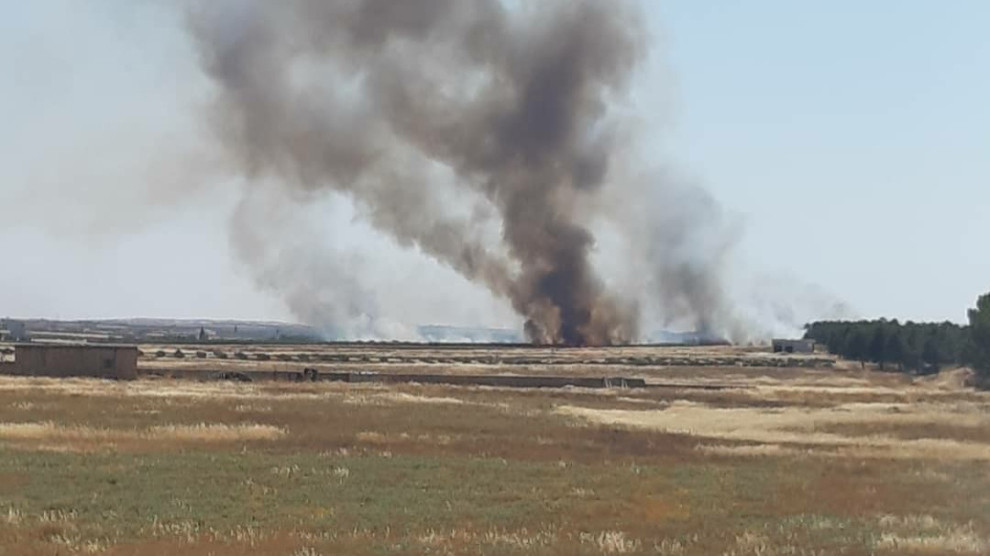 Turkish-backed mercenaries carried out an artillery attack on the villages of al-Bab city on Friday.
The aggression started a fire in the fields in the villages of Sikariyah and Barbariyah.
The fire has reportedly spread to the village of Til Torin located on the M4 international highway to the west of Manbij.
Since the beginning of May, the Turkish state has been deliberately setting fire to agricultural lands and cultivated areas in the autonomous region of Northern and Eastern Syria. Agriculture is the main source of income in the region.