Turkish-backed mercenaries murder a civilian in Sherawa, Afrin
Yet another local civilian was brutally targeted by mercenaries allied with the Turkish regime in the Afrin region occupied since 2018.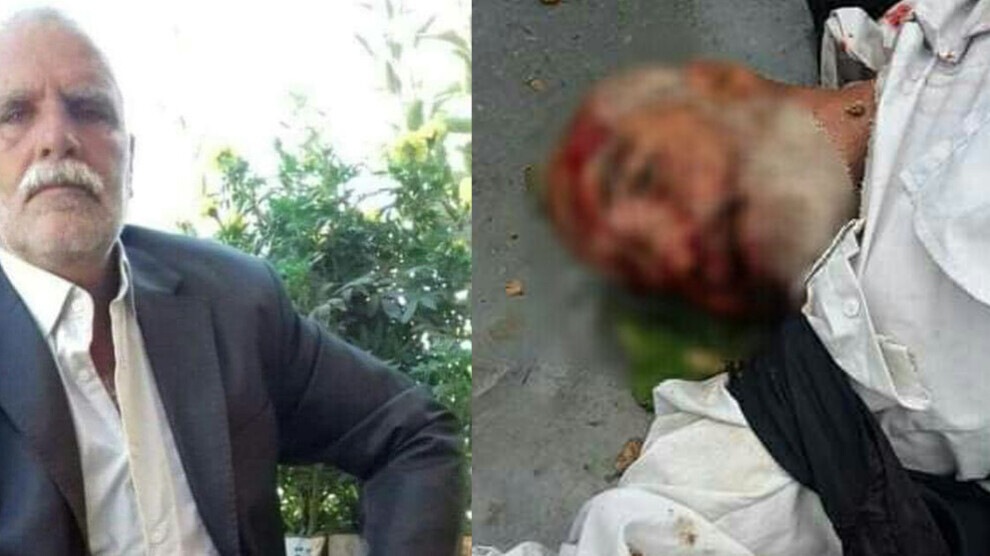 The Turkish-backed Faylaq al-Sham mercenaries have murdered 55-year-old civilian Seîd Ehmed Şêx Elî from the village of Biye in Afrin's Sherawa district.
According to information provided by local sources, the man was followed by two cars belonging to the mercenaries when he left his village and drove his tractor to the village of Xezawiyê to buy foodstuffs. He was found dead after a short while.
After killing the local man, the mercenaries overturned the tractor, to make it look like he had died in an accident, a source from the ground confirmed.
According to the source who did not want his name mentioned for security reasons, the mercenaries put the man's body in a black bag and ordered his family not to open the bag and bury it quickly.
The relatives opened the bag to see that Elî had been shot by a bullet in the head. The family cannot speak out about what happened for fear of the mercenaries.
Reports say that the slain man and his son had been kidnapped by mercenaries a few times before, subjected to torture and death threats.