Turkish forces and mercenaries bomb villages in Afrin and Shehba
Turkey's genocidal offensive seeking to invade North and East Syria together with mercenary groups has continued since October 9 in violation of international law.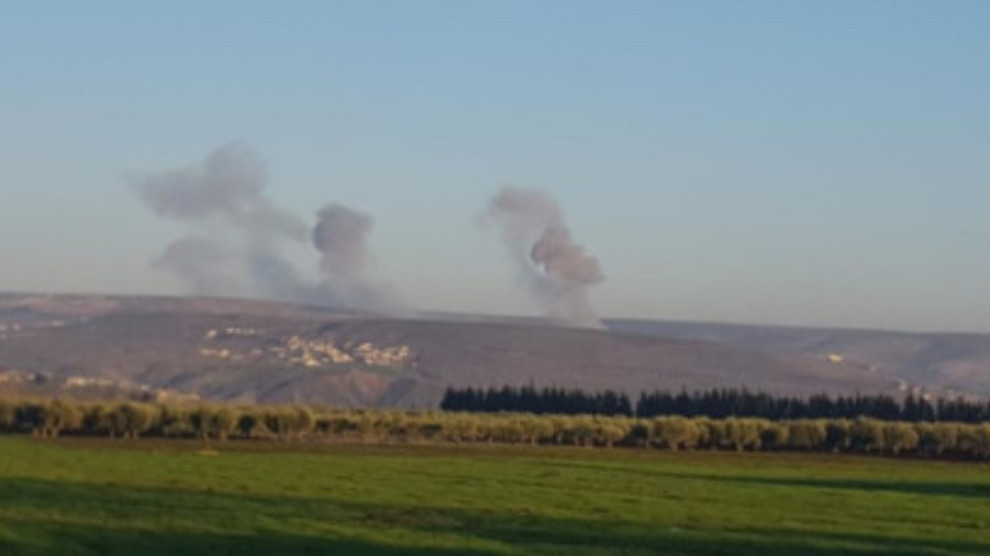 The occupant Turkish state forces and allied mercenaries continue their occupation attacks against civilian settlements in northern Syria unabated.
Latest attacks have targeted the Shehba Dam and the Semuqa village at around 19:10 Thursday evening. Concurrent bombardments were carried out against the villages of Meranaz, Malikiyê, Şiwarxa and the Şiwarxa citadel in Shera district of Afrin.
Half an hour before these attacks, the occupation forces attacked the villages of Şêx İsa and Hirbil in Shehba.
The Turkish state is systematically bombing civilian settlements in North-East Syria on daily basis. Following the occupation attacks that started on 9 October 2019, hundreds of civilians were killed and hundreds of thousands displaced from their homes.