Turkish genocide in Shehba: Death toll rises to 10
The Turkish state continues to massacre the people of northern Syria in its ongoing military offensive seeking to invade the region.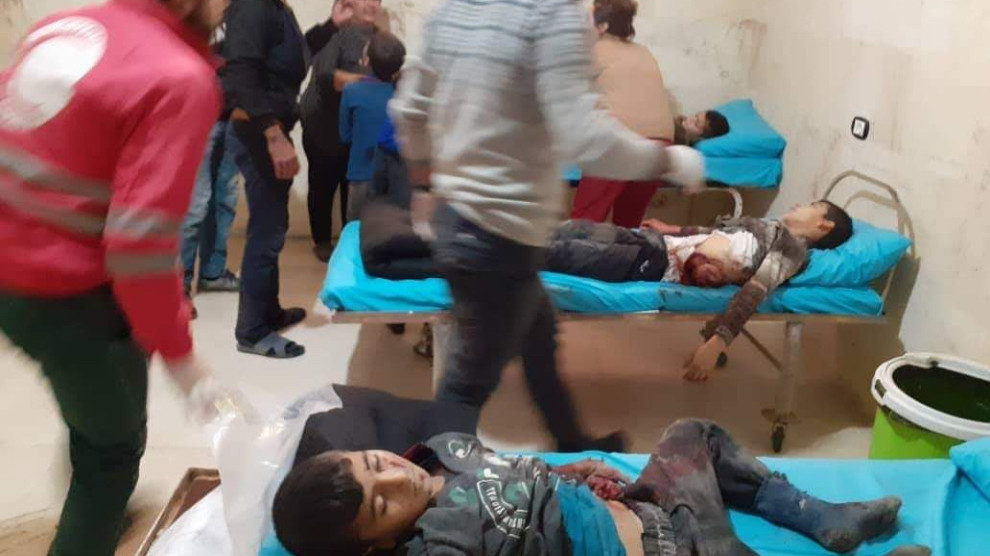 Turkish military forces carried out an artillery attack on Til Rifat town in the Shehba Canton of northern Syria Monday afternoon, at around 14:30 local time.
The attack directly targeted civilians and killed 10, most of them children, and left many others wounded, including minors.
Afrin Canton Autonomous Administration Council Co-president Bekir Elo harsly criticized the deadly attack, saying; "This bombardment is a manifestation of the savagery of the Turkish invasion state and their gangs."
Elo called on the international community to raise their voice against the massacres perpetrated on the peoples of the region.
The Turkish genocidal campaign seeking to invade North and East Syria continues since October 9 despite so-called ceasefire agreements.
As many as 500 civilians have lost their lives as a result of the attacks carried out by the Turkish army and allied civilians since. More than a thousand people were wounded and some 300,000 people displaced by the genocidal attacks.