Turkish-German jihadist boasts of helicopter downing in Idlib
In the Syrian province of Idlib a helicopter of the Syrian army has been shot down. In a video a jihadist from Germany boasts of the shooting down.
A helicopter of the Syrian army has been shot down in the embattled province of Idlib in north-eastern Syria. According to the Syrian Observatory for Human Rights and a correspondent of AFP news agency, the helicopter crashed near the village of Kaminas, southeast of the city of Idlib, on Tuesday. The helicopter was hit by a missile of the Al-Qaeda branch Hayat Tahrir al-Sham (HTS). The two pilots were killed. Since December, the Syrian army has been on the move against the jihadist alliance HTS, which is supported by Turkey.
In a video, a jihadist boasts of the shooting down of the Syrian helicopter. The man in question is Abdussamad D., a German Turk from Hanau, also known as Samet D. With a smiling face, the Islamist describes in Turkish that the helicopter was shot down because "it had arbitrarily dropped barrel bombs on innocent Muslims in the free regions of Syria".
Meanwhile, a photo showing the desecration of a corpse has appeared on Twitter. It is said to be one of the killed helicopter pilots. The photo shows a motorcycle pulling a corpse on a rope across a road in a rural area.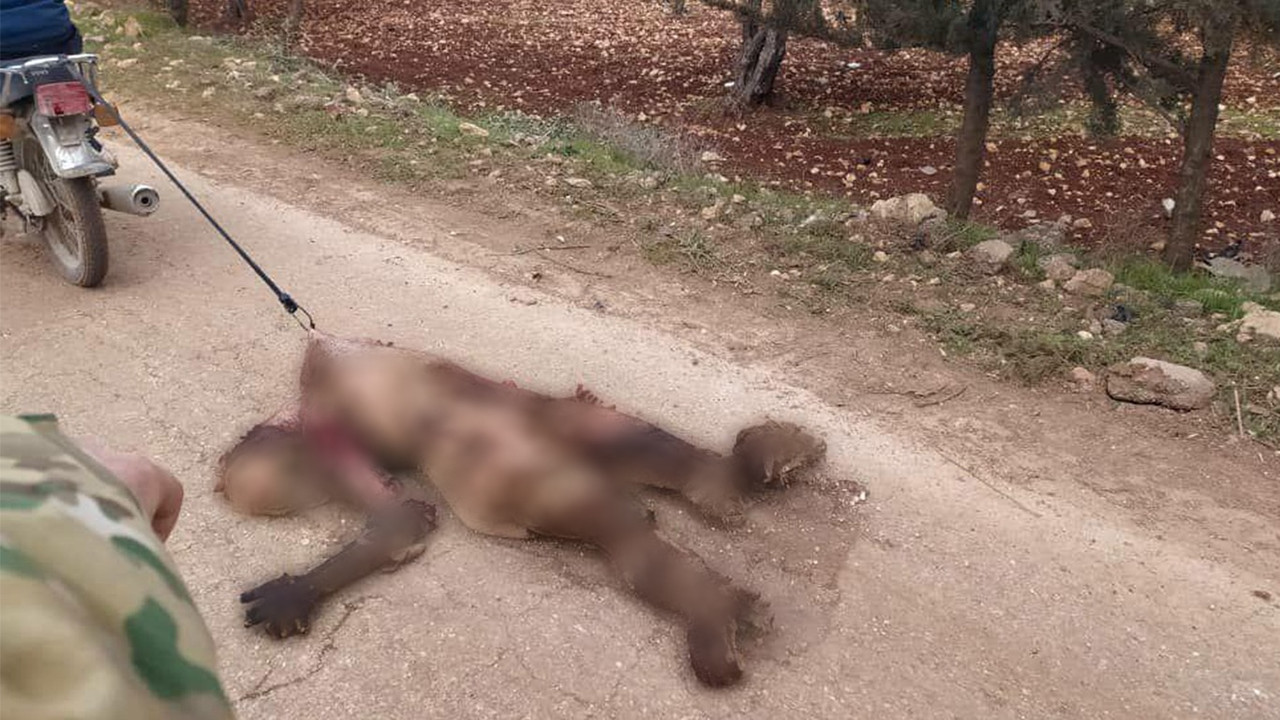 More than 60 German Islamists in Idlib
According to information from SWR, more than 60 Islamists from Germany are active in the Idlib area for jihadist groups within HTS. Among them are said to be "old acquaintances" of the German security authorities. According to SWR information, Tolga D. is one of them. He comes from the environment of the "Sauerland Group".
RELATED NEWS: