Turkish regime and allied mercenaries attack civilians in Afrin
At least 127 artillery attacks have been carried out by Turkish forces and mercenaries on villages in Sherawa, Afrin, leaving many civilians wounded.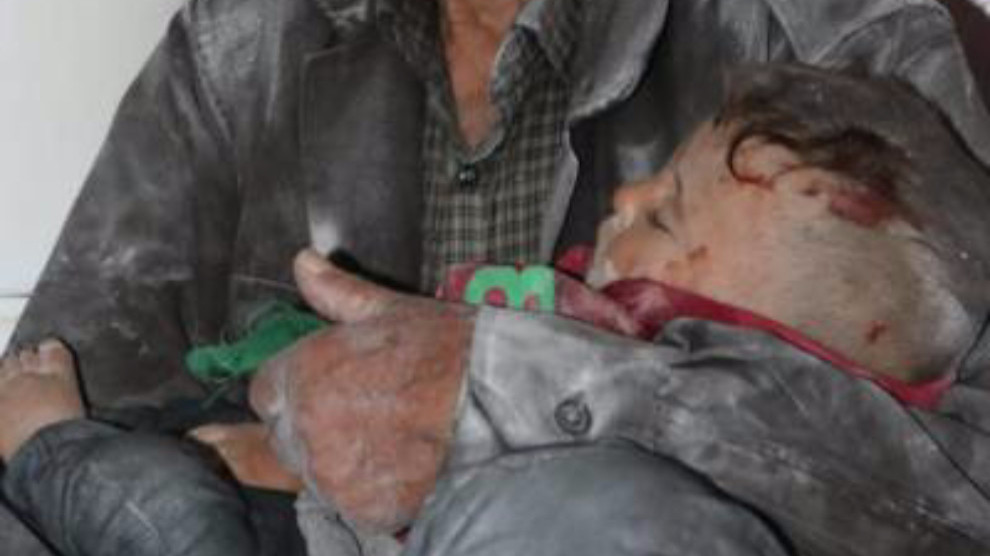 The villages of Meyase, Soxanekê, Zirnahitê and Aqibê in Sherawa district of Afrin have been under the attack of the Turkish invasion army and allied mercenaries since early this morning. According to the Rojava based Hawar News Agency (ANHA), the mentioned villages were targeted by at least 127 artillery attacks.
In the Aqibê village, 5 civilians have been wounded by the attacks, among them a kid and two women.
The wounded have been taken to hospital by Kurdish Red Crescent Heyva Sor a Kurd. One of these is reported to be a baby and the others were identified as Remzî Mehmûd (30), Kîbar Berekat (50), Sozan Alîko (23) and Mîrvan Berekat.
Heyva Sor a Kurd officials stated that the wounded civilians are in good condition.
In parallel with the attacks, the region is witnessing ongoing reconnaissance flights.