Turkish reinforcement to Syria continues
A Turkish convoy entered Syria, heading to a military base in Bab, SOHR reports.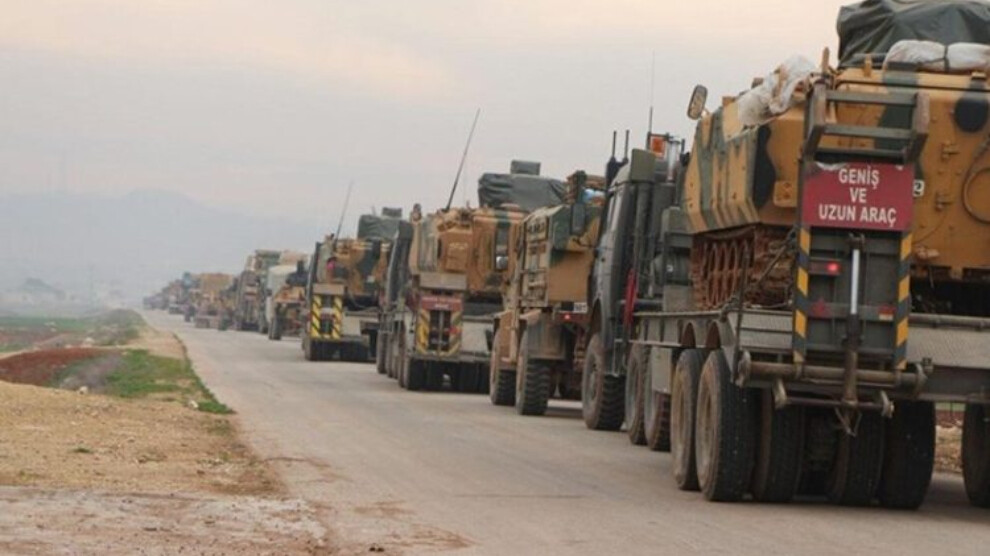 The Syrian Observatory for Human Rights (SOHR) reported that a convoy of Turkish forces comprising heavy vehicles, armoured vehicles, troop carriers and minesweepers had entered through Bab Al-Salama border crossing with Turkey in Azaz area and headed to the Turkish base at Jabal Al-Sheikh A'qil in Al-Bab city in the early hours of Monday morning.
Yesterday, SOHR reported that Turkish forces established a new military checkpoint in Majladya village at the base of Al-Arba'in Mountain in Idlib countryside.
According to SOHR sources, Turkish forces reinforced the new checkpoint with heavy vehicles, tanks and thermal missiles.
The location of the checkpoint is strategic as it overviews the M5 National Highway between Damascus and Aleppo from Saraqib city all the way to Ma'arat Al-Na'man city 25 kilometers southern of Idlib, as well as overviews most areas in the eastern Idlib countryside.
On June 16, SOHR monitored the entrance of a Turkish military convoy through Bab Al-Salama crossing and into areas held by Turkish forces and their proxies in Aleppo countryside.
The convoy comprised trucks carrying tanks, armoured vehicles and personnel carriers.