Turkish state building wall in Girê Spî
The Turkish state and its mercenary allies are building walls in many places in Girê Spî, since they occupied the area.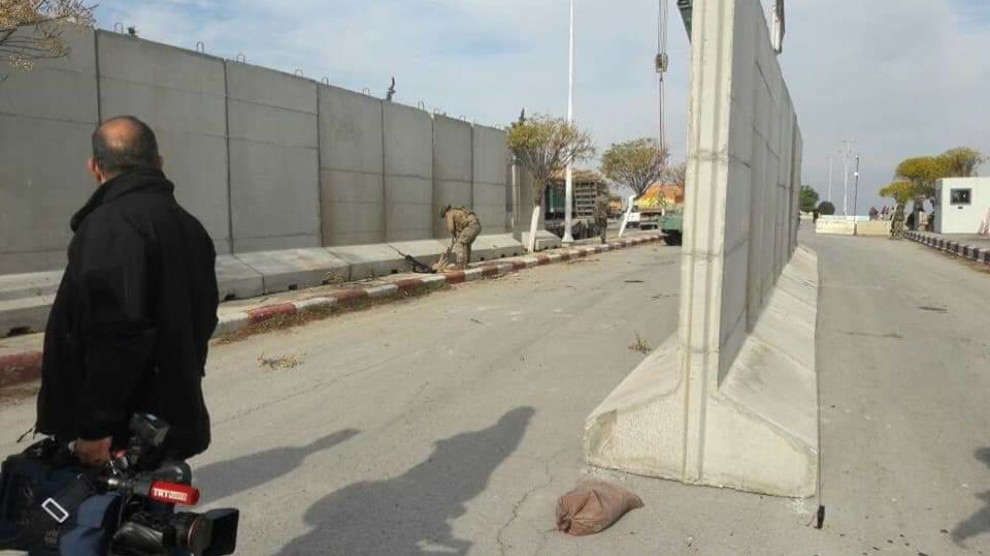 A wall is being built in many different points of Girê Spî, which was occupied by the Turkish state and its ISIS/Al Nusra proxy mercenaries.
It was learned that large concrete blocks were placed around the points where the invading Turkish soldiers are deployed.