Two SDF fighters and one YJA Star guerrilla laid to rest in Kobanê
With mass participation, SDF fighters Demhat Mêl and Hemze Boxaz as well as YJA Star guerrilla Arîn Kobanê were laid to rest in Kobanê.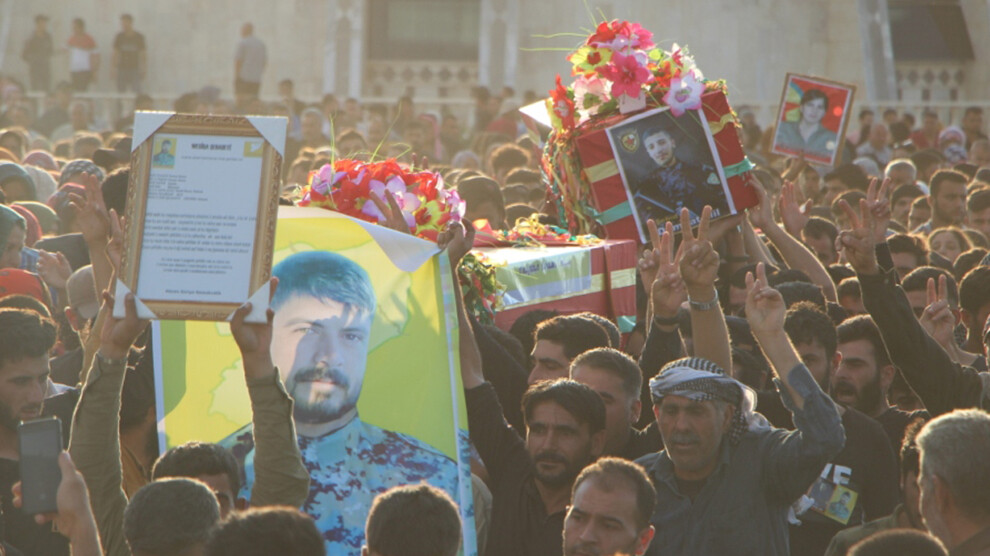 In Kobanê, masses bid farewell to SDF (Syrian Democratic Forces) fighters Demhat Mêl (Hesen Ali), Hemze Boxaz (Hemze Hesen) and YJA Star (Free Women's Troops) guerrilla Arîn Kobanê (Emira Musa). The two fighters of the SDF were martyred in northern and eastern Syria, while YJA star fighter Arîn Kobanê fell in the resistance against Turkish invasion in the Zap region of guerrilla-held Medya Defense Zones in southern Kurdistan (northern Iraq).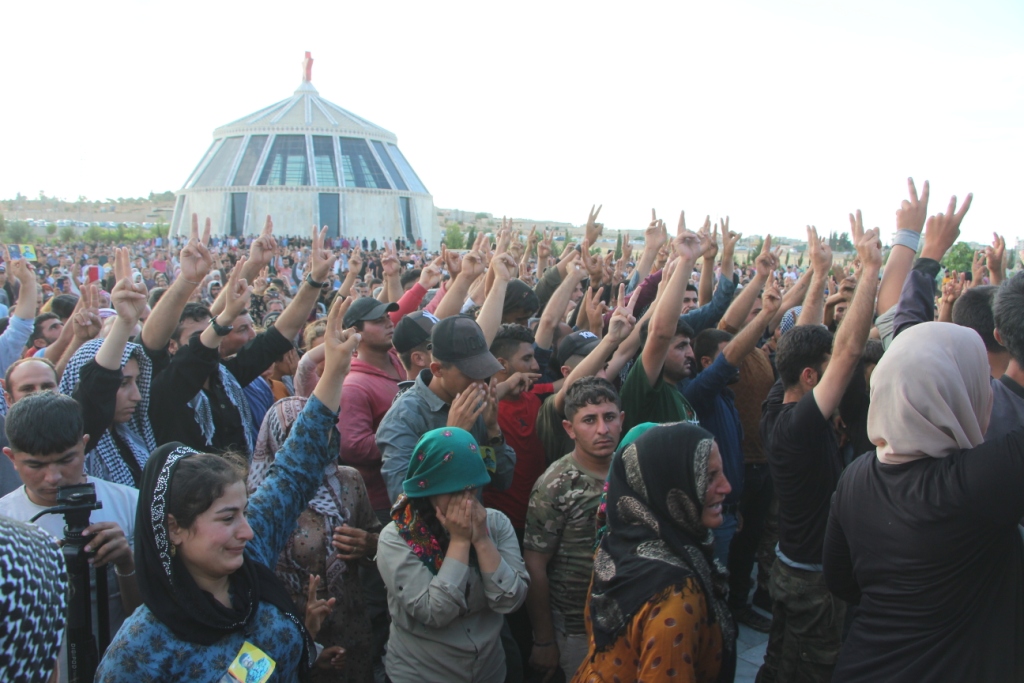 The coffins of the three martyrs were received at the entrance of the city with great participation of the population and brought in a demonstration procession to the Şehîd Dîcle Cemetery. After a minute of silence, Ehmed Şêxo from the executive council of the Democratic Unity Party (PYD) took the floor and said: "As long as there are people like these martyrs, we will never be defeated. Our martyrs courageously resisted the fascist Turkish state. Everyone must follow the line of the martyrs and defend their achievements."

"The Kurds must unite against the enemy"
The co-chair of the Shera People's Council, Letifa Silêman, spoke on behalf of the Kongra Star women's movement and said: "The enemy wants to break our will. But we see that our martyrs have given everything. They have defended their country and their dignity from the enemy. We will break the enemy's cruelty and defend the gains won by the martyrs in all four parts of Kurdistan."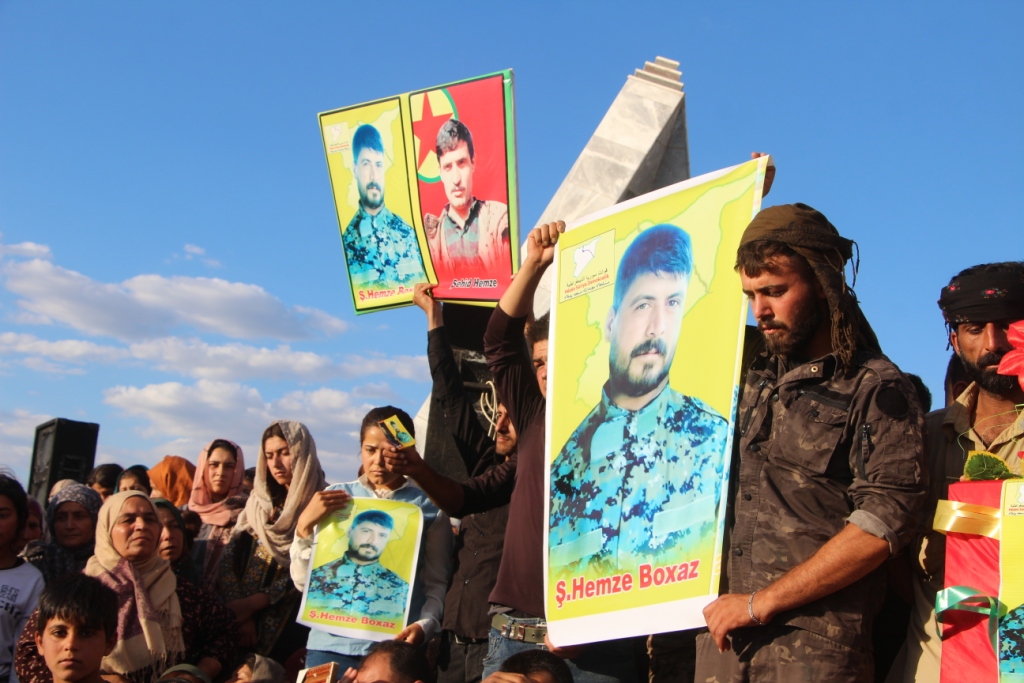 About Hemze Hesen, Ibrahim Eqil said on behalf of his family: "Şehîd Hemze was one of the first to join the revolution on 19 July 2012. He was a revolutionary and a fighter. He defended the country everywhere. He led a great struggle and fell with dignity."
The sister of martyr Hesen Ali appealed to all families of the martyrs and all patriots, saying, "Kurds must unite against the enemy."
Afterwards, the fallen fighters were laid to rest under the slogan "Martyrs are immortal".