Villagers in intensive care have been thrown from army helicopter
Osman Şiban is one of the two people who were detained and thrown from helicopters during a military operation in Van.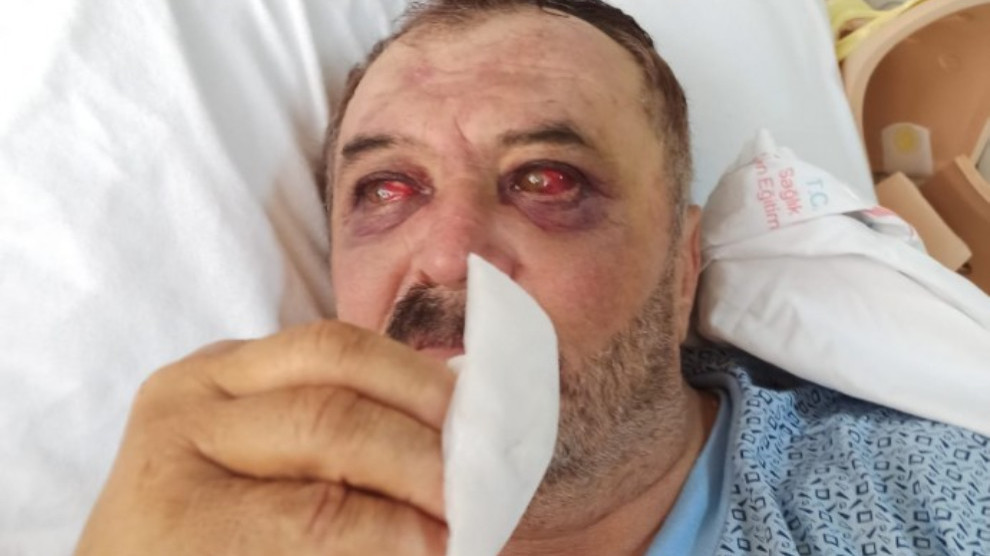 Servet Turgut and Osman Şiban are in intensive care due to the horrendous torture they were subjected to.
Servet Turgut (55), father of 7, turned out to be under treatment in the intensive care unit of the Van Regional Training and Research Hospital for 2 days after being detained by the soldiers who went into operation in the Çatak district of Van.
Osman Şiban (50), father of 8 was put in intensive care on Thursday. While Turgut, thrown from a military helicopter, struggles to survive, the situation of Şiban is improving. The families of the two injured continue to wait in front of the hospital.
Şiban's eyes are covered with blood and bruises. He suffers from memory loss due to the torture he suffered and therefore details of what happened are not clear yet.
It has been disclosed that a report about the assault was prepared for Şiban, who was taken to a private hospital by the soldiers on September 11. The report said that Şiban had bruises in both eyes, swelling in the head, neck and face areas due to trauma, and it was also stated that he had vomited blood. Şiban was referred to the Van Regional Training and Research Hospital after the report determined that he needed intensive care.
Servet Turgut, who is also in intensive care, was thrown from a military helicopter.
In Turgut's assault report it is said: "An anonymous patient was brought in due to a fall from a height. The patient was intubated."
It is estimated that the "falling from height" information was given by the soldiers who brought 2 people to the hospital in an unconscious state.
The phrase "falling from height" in question reinforces the incident reported by Peoples' Democratic Party (HDP) Van Deputy Murat Sarısaç, who was told by eyewitnesses that Turgut had been thrown from a helicopter.
HDP Van MP Sarısaç said: "The families at the hospital told us that while Servet Turgut and Osman Şiban were working in the fields, they were beaten by the soldiers and put on a helicopter. No news was heard about them for two days. Then, one was intubated and brought to intensive care unit, while the other was conscious. According to the eyewitnesses, these two people were thrown from the helicopter. Whether or not they were thrown from the helicopter, the truth is that both of them have been taken away by the soldiers while working on their lands, and they ended up in intensive care."