War crimes in Afrin: 3 more civilians abducted
The Turkish regime and the gangs under their control have abducted three more civilians in occupied Afrin.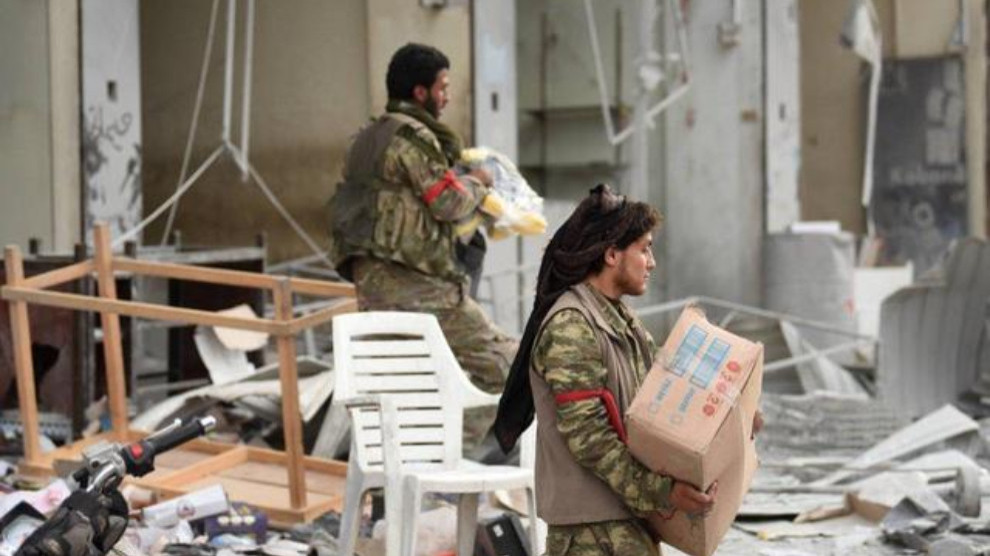 Reports say the Turkish army and allied gangs abducted three civilians from the Ceqla village in Afrin's Jindirese district.
The fate of civilians Hisen Oso (32), Mihemed Murad (44) and Mustafa Ebdo (21) is unknown.
On August 9, gang group Hemzat under the Turkish state abducted civilian Fuad Eli from the Sherqiya fillage and demanded 50 million Syrian liras from his family.
The same day, three civilians were abducted from Rajo's Shexbile village.
Turkish state and allied gangs attempted to extort 200 dollars per person in many villages during the Eid holiday. 
Pressure by the Turkish state and the gangs as well as the war crimes have been on the rise in recent months. Since July, hundreds of civilians have been abducted. Many of them are unaccounted for still.
Afrin is under Turkish state occupation. The Turkish state launched attacks against Afrin on January 20, 2018 and invaded the city on March 18. Since the invasion, war crimes have been committed systemically in the region, as well as confiscation of property, ransom abductions, torture and executions.