Young woman injured in Turkish attack on Shehba loses her life
The Turkish state has intensified its attacks on North and East Syria in recent months. The Turkish state also frequently threatens new invasions as serious war crimes are systematically committed in occupied areas with complete impunity.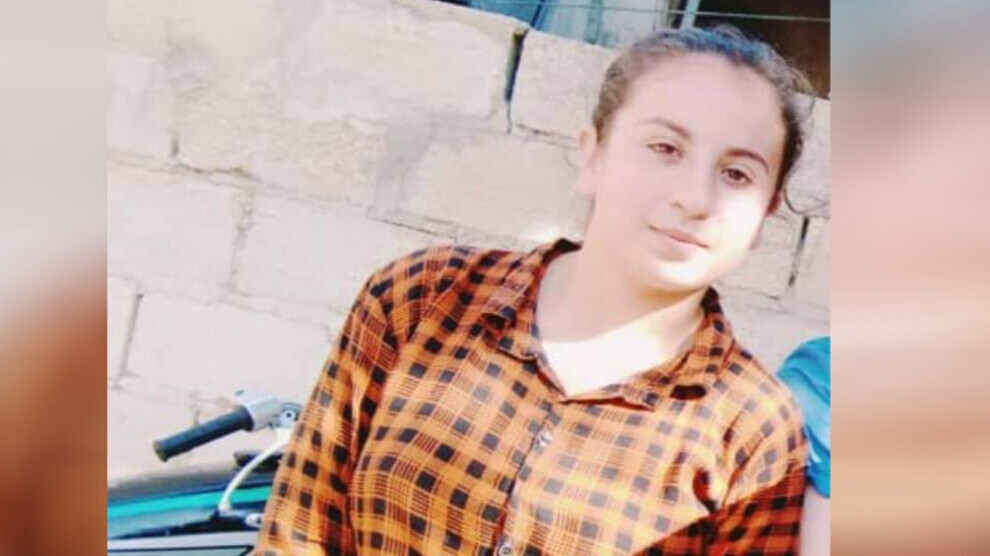 The Turkish state continues its genocidal attacks against North-East Syria, targeting civilian settlements in the first place in an effort to depopulate the region for an invasion of more territories.
An attack launched by the invaders deployed in Azaz targeted villages in the Shehba Canton on July 26.
The shelling injured six women working in the fields. One of the women, 17-year-old Fehime Fewzi Reşo, lost her foot after suffering a serious injury in the attack and was taken to Aleppo hospital.
The young woman is reported to have succumbed to her injuries today.
Last month, 31 villages in Shehba Canton and Sherawa district in Afrin Canton were bombed by the invading Turkish state. Howitzers, mortars, heavy machine guns, tanks and grenade launchers were used in the attacks. At least 2,323 howitzers, 165 tank shells and 633 mortar shells hit the villages in question.
While reconnaissance aircraft flew frequently over the region, drone attacks were carried out especially in Til Rifet. Two soldiers affiliated with the Syrian government were injured in four drone attacks.
Furthermore, six women from Afrin were injured in the attacks on the Shehba region.