MSD co-chair confirms readiness to talk with regime
Ilham Ehmed said the SDC is ready to talk with Syrian regime about a political solution.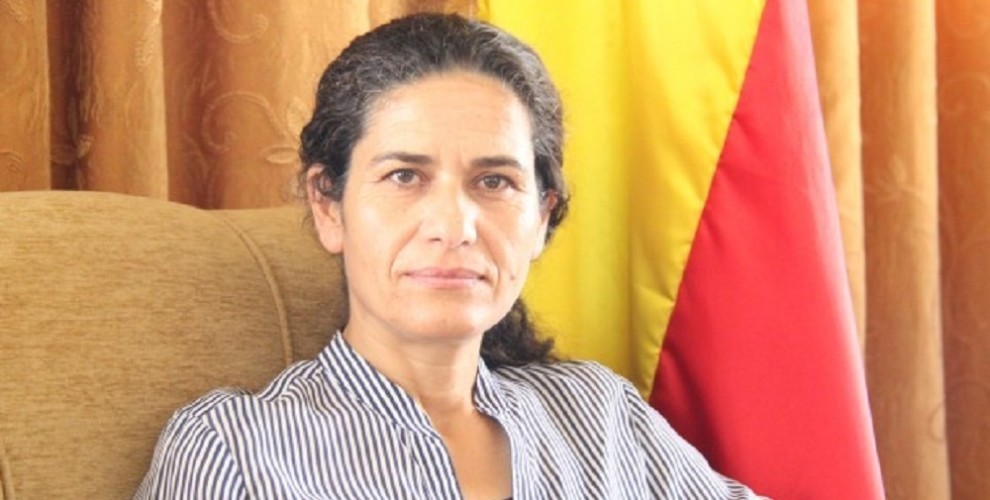 Co-chair of the Syrian Democratic Council (MSD), Ilham Ehmed talked to ANHA about the possibility to establish a dialogue with the Syrian regime.
Ehmed confirmed that the Syrian Democratic Council is ready to meet with the Syrian regime. "War and the military option will not provide a solution in Syria. From the very beginning, we said we were ready to meet the regime".
Only a political solution can end this war
Pointing out that negotiations could be established if the regime is determined to take serious steps, İlham Ehmed added: "A political solution is the only way to protect Syria's territorial integrity and end this war. A political solution could end this war and open the way to the establishment of a democratic, decentralized Syria".
On Sunday the Syrian Democratic Council had issued a statement confirming its disposition to talk with Bashar al-Assad regime.
The statement said: "The parties in Syria finally have understood that the use of military methods and negotiations through intermediary powers will not lead to a solution. External forces are only working to protect their own interests. Therefore, in order for the Syrian people to determine their own destiny without the intervention of foreign powers, the idea of direct political solution among Syrian parties must be taken as a basis".
The statement also added: "Since the beginning of the conflict in Syria, the Northern Syrian components have followed a different method from that of other regions in the country. The Northern Syrian components opted for a third way and formed autonomous administrations while structuring themselves in a way that would maintain their regions far from war and conflict. In this way the Northern Syrian components succeeded in providing peace in their regions, ensuring the establishment of infrastructure and developing economies. They also developed and carried out projects for a democratic, pluralist and decentralized system and established the basis for a new Syria".