YPG martyr Polat Efrîn's story
Young Polat was 17 when he joined the Kurdish fighters in Rojava to defeat DAESH and the Turkish State.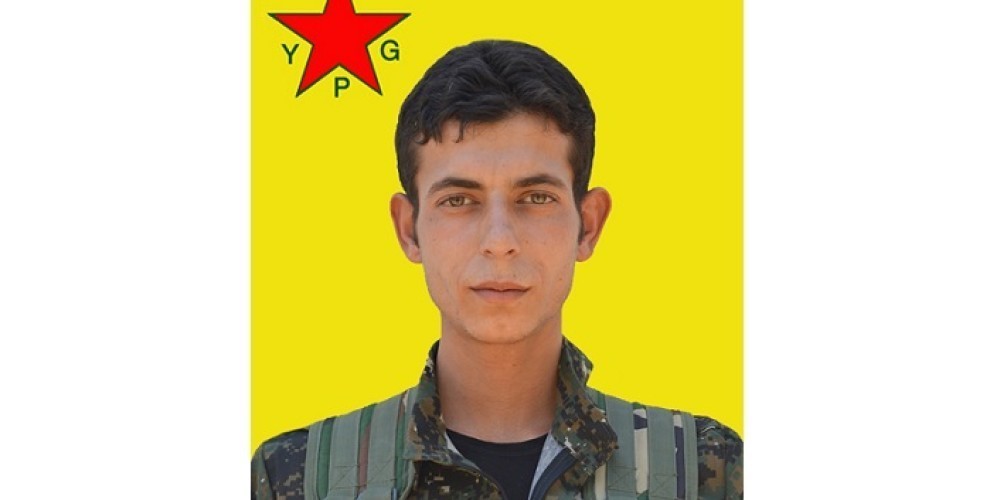 When the Rojava Revolution began, Polat Efrîn (Mervan), was 17 years old, and like thousands of Kurdish young people, participated in resistance action with the conviction that people's dream of freedom could become reality.  
Polat Efrîn fought for seven years against the DAESH mercenaries. He never stepped back, despite being wounded several times. 
Polat Efrîn, whose real name was Mervan Eli Emer, took the name of his uncle Polat Efrîn who fell a martyr fighting against the invaders in 1992.
When the Turkish state and its mercenary allies began attacking Afrin on 20 January 2018, Polat Efrîn, who had been injured in the war against DAESH, underwent surgery three times at Avrin Hospital.
His wounds had not healed yet. 
However Polat went to fight against the occupying forces at the Bilbile front, despite not being able to use one arm.
He did not listen to the objections of his family and friends. His comrade fighters took him back and they went to the Mabeta front. 
After a little while Polat Efrîn said: "I will go to fight in my own village" and went to the village of Qizilbas, Bilbile. 
Polat Efrîn fought to his last bullet against the Turkish state and its mercenary allies. 
On the night of 12 March, he told his mother: "They will have to walk over my body to enter our village".
That was his last action. He is now a martyr.