Turkish army dispatches tanks and vehicles to Rojava border
Turkish army has dispatched a number of tanks and armored vehicles to the border with Rojava.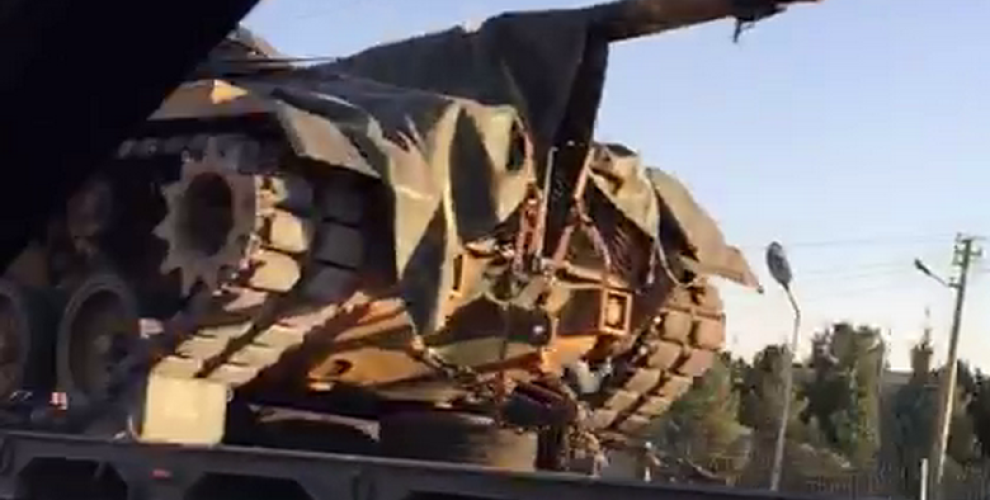 A large convoy of Turkish military vehicles have been dispatched to Ceylanpınar district of Urfa province Monday evening. The convoy will reportedly be deployed at the border of Serêkaniyê city in Hesekê, Rojava.
The Turkish vehicles were kept waiting at the entrance of Ceylanpınar for a while before leaving for the border area through Akçakale route.
The military deployment has reportedly been carried out for the border line of Serêkaniyê and Girê Spî (Tal Abyad) cities of Rojav. The military activity came Turkey's remarks hinting an "intervention" in the region.