103-year-old Icelandic woman survives COVID-19
A one hundred and three-year-old woman in Iceland has been declared cured of COVID-19 in the town of Bolungarvík in Iceland.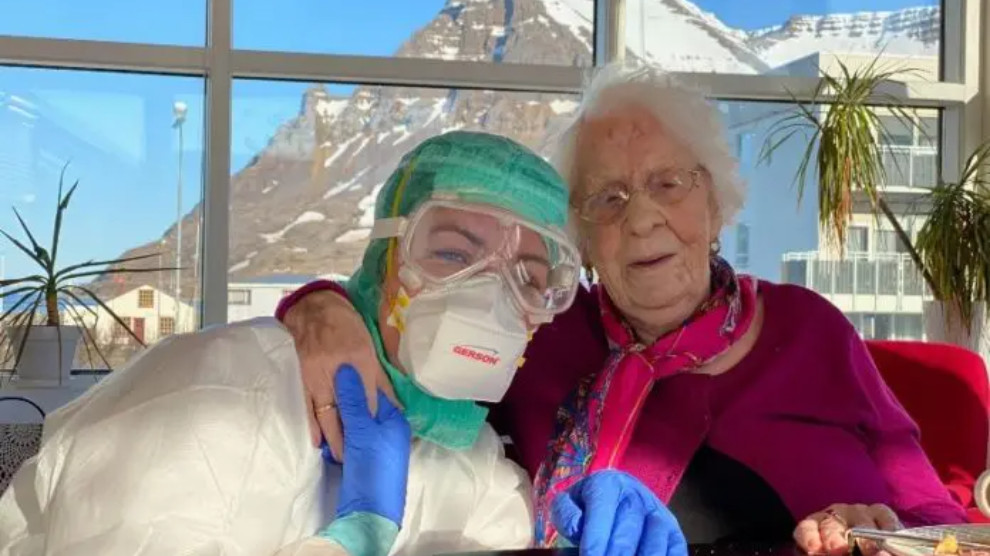 Helga Guðmundsdóttir, a 103-year-old resident of Berg nursing home in Bolungarvík, the West Fjords, recovered from COVID-19 in time for her 103rd birthday on May 17.
Her recovery has caught attention abroad, and an interview with her was published on unic.org , the online publication of the United Nations Regional Information Centre for Western Europe.
Helga was less than a year old when the Spanish flu hit Iceland. At the time, her uncle was quarantined on the farm where she and her 11 siblings grew up, near Selfoss, Southwest Iceland.
When the COVID-19 pandemic spread to Iceland, her granddaughter Agnes Veronika Hauksdóttir signed up for work at the nursing home where her grandmother was staying. Several cases of the disease at the home had forced health care workers and residents into quarantine, creating a need for extra workers. Just like all other staff members, Agnes had to wear protective gear at work.
"She is a very positive person, always laughing," Agnes sates, describing her grandmother. "I am sure that this has contributed to her good health and surviving COVID-19."