15 detained in operation against HDP women in Batman
The Turkish regime's political genocide against the Kurdish people and their elected representatives continues unabated.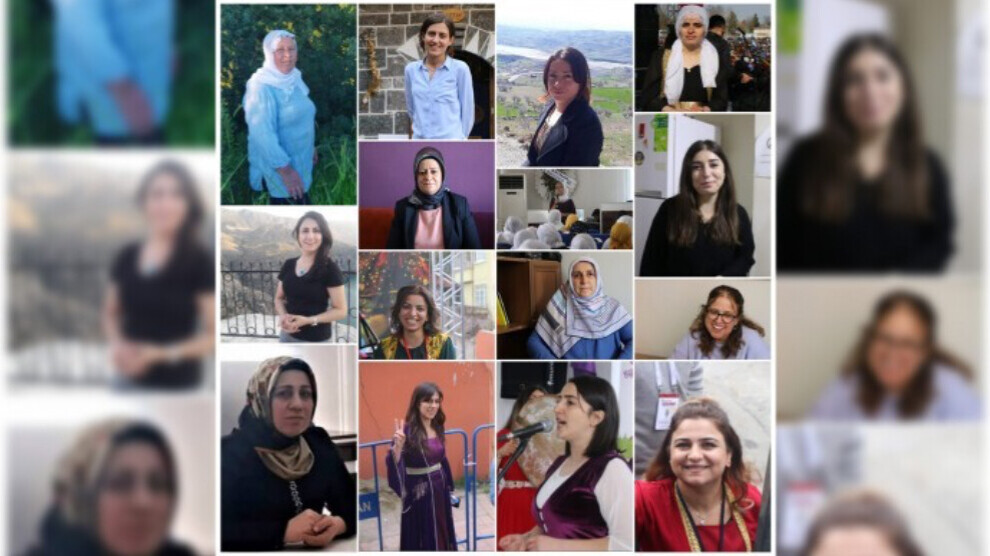 Police forces stormed several houses in Batman city and its districts early this morning in the scope of an investigation launched by the Chief Public Prosecutor's Office in the city.
A total of 15 women, including politicians and activists, were taken into custody in the police operation which witnessed a brutal crackdown against the targeted persons.
The detainees, who are accused of "membership in a terrorist organization," include Batman Co-mayor Songül Korkmaz who was replaced by a trustee after having her post usurped by the government, Bekirhan Co-mayor Gülistan Sönük, Kozluk Co-mayor Nazime Avcı, former HDP Batman provincial Co-chair Fatma Ablay, HDP Provincial Council member Semra Güneş, Batman City Council member Sebahat Acar, HDP Central District Co-chair Gurbet Doğan, Free Women's Movement (TJA) activists Gurbet Bozyiğit, Halide Keser, Gülnur Deli, Zeynep Oduncu, Ruken Zeryam Işık, Şükran Çelebi, Nuran Altan and Kurdish singer Sevda Adırbeli.