8th Sakine Cansız Women's Festival in Zurich
The 8th Sakine Cansız Women's Festival will be held today in Zurich.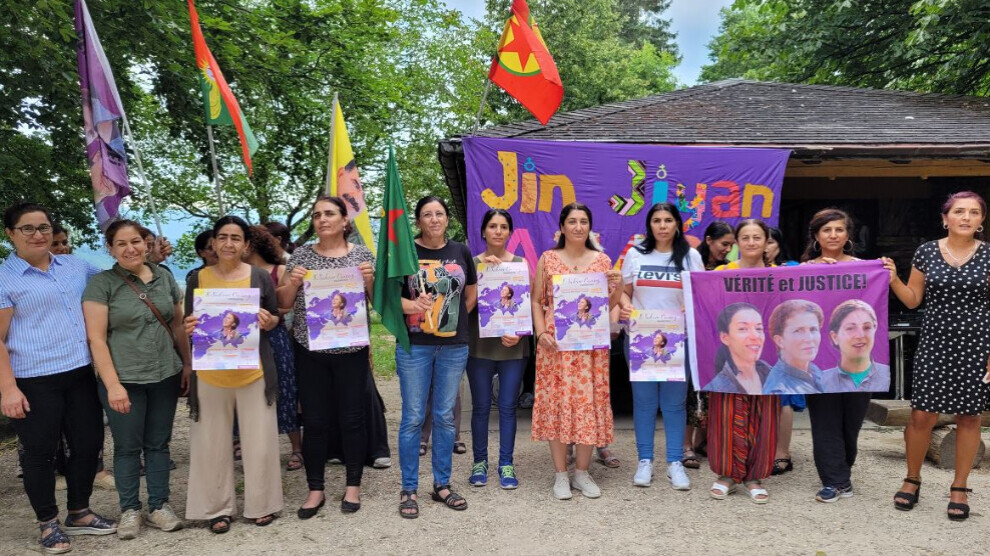 The 8th Sakine Cansız Women's Festival will take place today in Zurich. The Kurdish revolutionary and PKK co-founder, Sakine Cansız, was murdered by the Turkish secret service on 9 January 2013 in Paris, together with KNK representative Fidan Doğan and youth activist Leyla Şaylemez.
The festival is organized by the Kurdish women's movement in Switzerland (YJK-S). The YJK-S launched a platform made up of 38 women's organizations from Kurdistan, Turkey and many other countries and gave the festival the motto "Let's increase the resistance to femicide".
Among others organizations taking part in the festival are: YJK-S, TekoJIN, Kongra Star, Defend Kurdistan, Rosara, Women Defend Rojava, Medico International, Women Lesbian Kasama, Fist, PDA, Yeni Kadın, Mor Kızıl Kolektif, Women's Strike, Kolective Zürich , Solifonds, Women's Alliance, World Women's Conference, Women's Cafe, SKB, Brückenschlag Zürich-Amed, Labyrinthplatz, ADKH, BASTA, SP, AL, Kampüs Cadıları, FEDA, Revolutionary Queer Feminist Bundis Basel, Greens, Kevane Zêrîn, Mor Verein.
Art, culture and history
The festival will start at Platz des 1. Mai, Kanonengasse 20 in Zurich at 11.00 a.m. with various artists. Women's culture and history in Kurdistan, but also in an international context, would shape the festival. At the same time, cultural workshops for young and old are planned.
Broad political program
The festival will not only cover the cultural area. At the same time, there will be many events about the life and struggle of Sakine Cansız, the women's struggle in Kurdistan, gender awareness, getting to know the female body, the Istanbul Convention on the Protection of Women from Violence, migration, the influences of nationalism and patriarchy on society and internationalist women's resistance.