Activists in Switzerland march in support of women's resistance in Rojhilat and Iran
Activists in the Swiss cities of Basel and Aarau greeted the women's resistance, which started from Rojhilat and spread all over the world.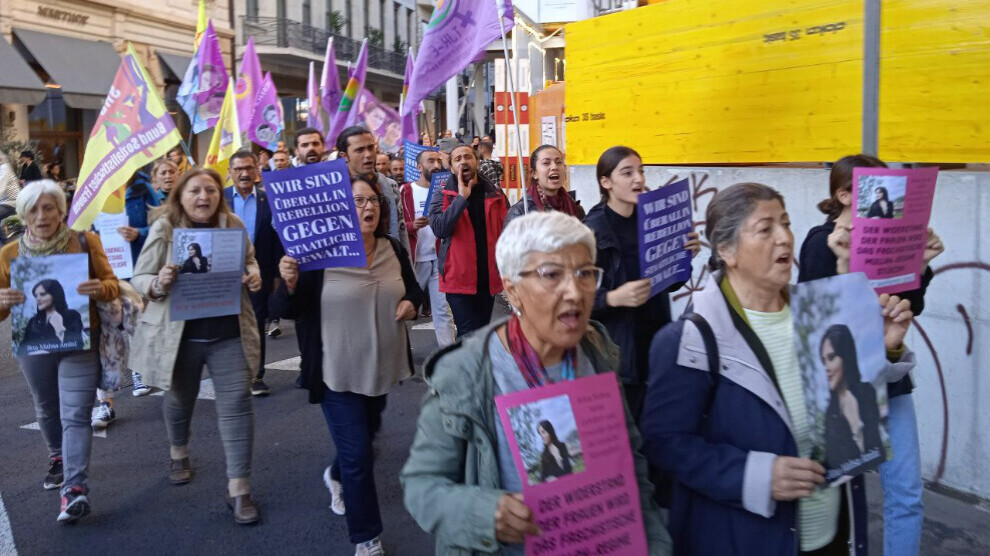 Women in Switzerland protested the murder of Kurdish woman Jîna (Mahsa) Amini by Iranian "morality police". Women protesting the Iranian state system with the actions held in the cities of Basel and Aarau will demonstrate in the city of Zurich on Saturday, 24 September for the same purpose.
BASEL
Ronahî Women's Council organised a march in Basel. Dozens of women gathered at Claraplatz and marched to Marktplatz, where the Basel Canton Parliament is located, accompanied by the slogans "Jin, jiyan, azadi" and "Bijî berxwedana Rojhilat". Canton residents supported the march with applause.
The women condemned the murder of Jîna Amini and supported the ongoing resistance in Iran and Rojhilat.
The statement by the Ronahî Women's Council emphasized that women's freedom struggle will liberate society, and that the resistance will grow. Women underlined that the resistance led by women in Rojhilat Kurdistan has deeply shaken the current system.
AARAU
The women gathered at Aaru Bahnhofplatz and held a rally. The action, in which candles were lit for all women who were murdered in the person of Jina Amini, started with a minute's silence.
Dilan Çetinkaya, on behalf of the Aarau Women's Assembly, said: "Today we are not in mourning, we are in revolt. We are here to be the voice of the murdered women in the person of Jina Amini. A resistance that started in Rojhilat and spread all over the world today."
Tomorrow, Saturday, women will hold a march in Zurich promoted by the Swiss Kurdish Women's Union (YJK-S) and women's organizations, with the slogan "We are the voice of Jina".