Activists take to the streets to protest killing of Kurdish journalist and academic Akarsel
Activists have again taken to the streets to protest the killing of Kurdish journalist and academic Nagihan Akarsel in South Kurdistan.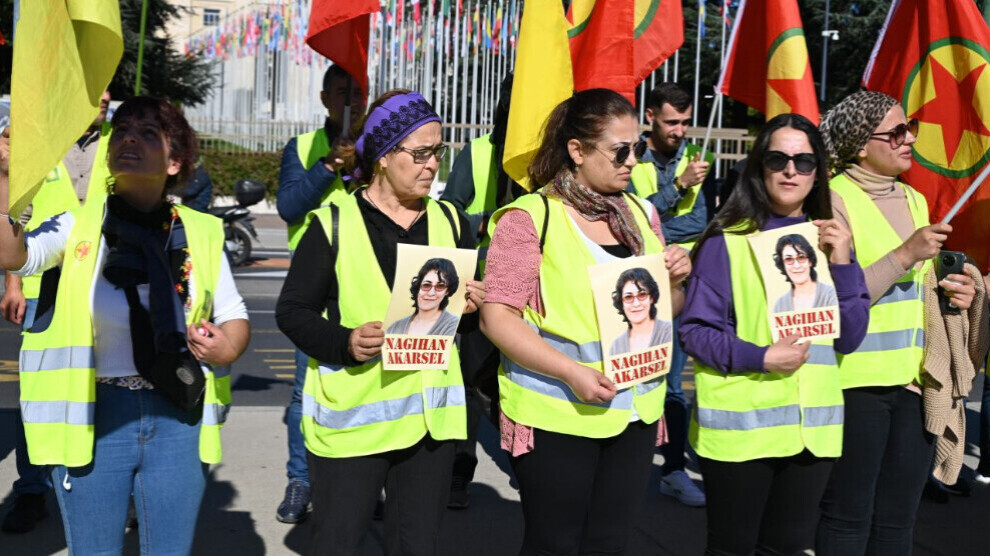 The protests organised after the killing of feminist journalist Nagihan Akarsel on Tuesday in Sulaymaniyah continue. In Kurdistan, angry activists took to the streets again, and further protests also took place in Europe.
Rojbîn women's council protested in front of the Turkish consulate in Hamburg
The Rojbîn women's council called on activists to march in front of the Turkish Consulate General at Dammtor in Hamburg.
The activists carried a banner saying Jin Jiyan Azadî (Woman Life Freedom) and photos of Nagihan Akarsel and Jina Mahsa Amini, who was murdered by the Iranian moral police in Tehran, as well as flags of the Kurdish Women's Movement in Europe (TJK-E) and the Women's Association KJAR from Rojhilat (Eastern Kurdistan).
An activist from the Rojbin Women's Council said: "The attack on Nagihan was directed against the freedom struggle of Kurdish women and was carried out by the Turkish state. This cowardly killing, like the murder of Jina Amini, stems from the same patriarchal mentality. Dictators fear Kurdish women. The bullets fired at Nagihan were aimed at fighting women around the world."
Kurds protest in front of the UN headquarters in Geneva
In Switzerland, Kurds have been protesting in various cities since Tuesday to protest the killing of Nagihan Akarsel. A protest took place in front of the United Nations headquarters in Geneva.
Mülkiye Aşırbaev, co-chair of the Kurdish community center in Geneva, said that the Kurdish women's movement cannot be destroyed and added: "Women will never give up resistance. Why are women murdered? Because women mean life and freedom. Our friend Nagihan did not die, she lives on in thousands of women who fight under the slogan Jin Jiyan Azadî."
Actions organised by the Kurdish women's association YJK-S also took place in Aarau, Lucerne and other cities in Switzerland on Wednesday.
Today, Thursday, new protests and demonstrations are announced in different cities in Switzerland.