Afghan women: "Why do you watch in silence as we die?"
In Kabul, women protested against the international silence towards their persecution and oppression by the Taliban regime. The Taliban prevented journalists from approaching the protest.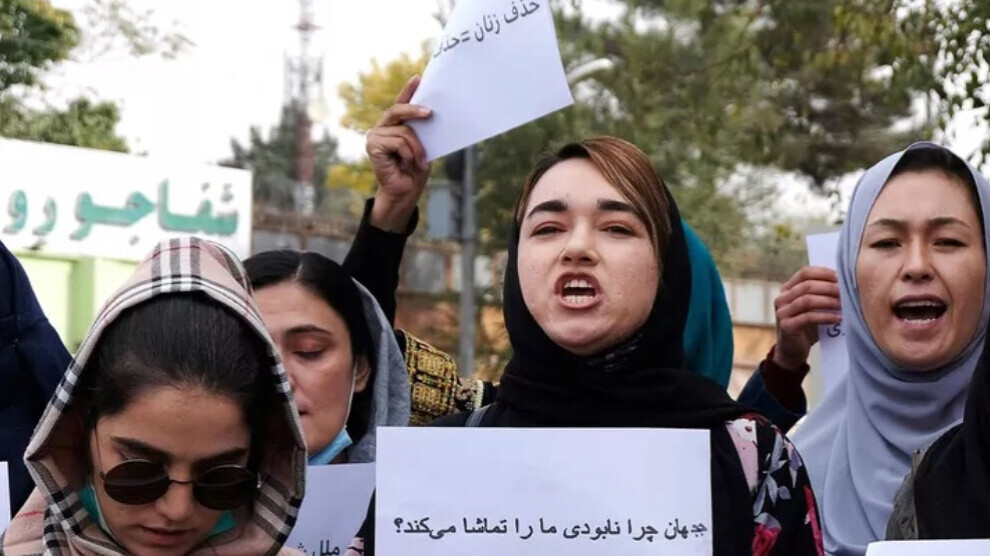 Dozens of women demonstrated in Kabul on Tuesday morning to denounce the international community's silence on the political, social and economic situation in Afghanistan. Calling themselves the "spontaneous activist movement in Afghanistan," the demonstrators held banners reading "Why are you silently watching us die?" and demanding "right to education" and "right to work."
Hounsa Sadat, one of the activists, said, "Every day poverty continues to spread, our children are dying, men no longer have jobs, they commit suicide, but everyone is silent. Why and until when do we have to stay trapped in our houses? Why are we not heard? Why do women no longer have the right to be active in our society?"
The rally, originally scheduled to take place near the U.N. mission in Afghanistan, was moved at the last minute to the entrance of the former "green zone," which contains the buildings left behind by several Western embassies after the Taliban took power in August.
"We ask the UN Secretary General to stand up for our rights to education and work. We are being deprived of these rights today," said Wahinda Amiri, one of the organizers of the protest.
About a dozen Taliban, including some armed men who arrived to reinforce existing security forces, pushed away journalists who had gone to the scene and confiscated the cell phone of a local journalist who had been filming the rally.
For weeks, women have repeatedly protested against the Taliban's oppression.