Arrested TJA spokesperson Gökkan sends message to 4th Women's Conference in Batman
Arrested TJA Term Spokesperson Ayşe Gökkan said in her message to the 4th Women's Conference, "We will resist until the isolation is broken."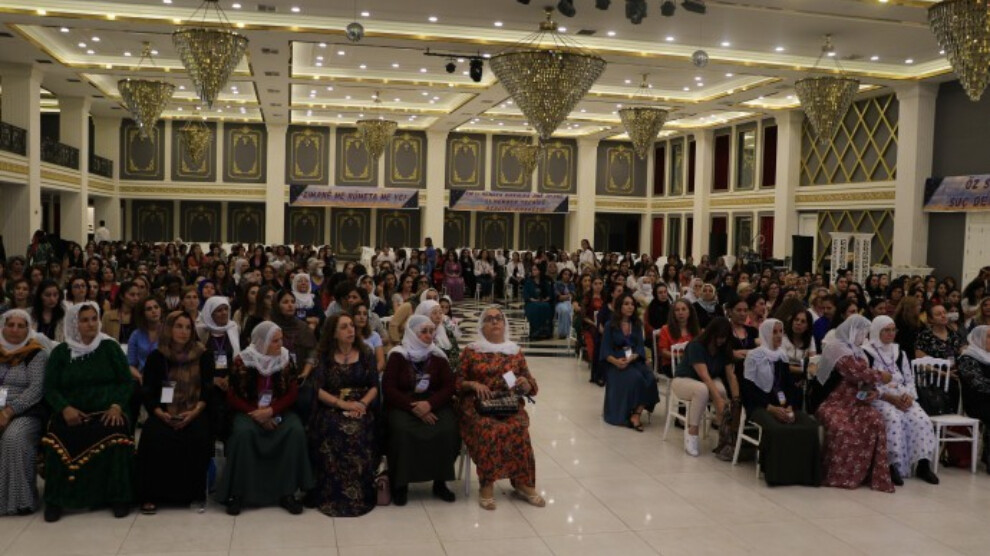 The 4th Women's Conference of the Free Women's Movement (TJA) continues on its second day in Batman with the slogan "Emli dijî fascismê bi biryar û di azadiyê de bi insist (We are determined against fascism. We insist on freedom".
Ayşe Gökkan, the Term Spokesperson of the Free Women's Movement (TJA) sent a message to the conference from Diyarbakır Women's Closed Prison.
Greeting the conference attendees, Gökkan said: "Women are resisting against fascism and dictators for a free life from South Africa to the Middle East, Turkey and four parts of Kurdistan. Women lead society. The dictators are responsible for massacres, violence, arrests of women who also face harassment and rape.
Today, thousands of women are held captive due to the policies of these regimes. Even if we are in prisons, our minds and spirits are free. Women are resisting the patriarchal regime with a free spirit. Women will resist until our people are free. With these feelings, I salute the 4th Woman Conference. We will resist until isolation is broken and women are liberated."