Call for women to stop the life on July 1 for Istanbul Convention
The Women's Defense Network called on women to halt daily activities in the streets, houses and workplaces on July 1 to protest the withdrawal from the Istanbul Convention.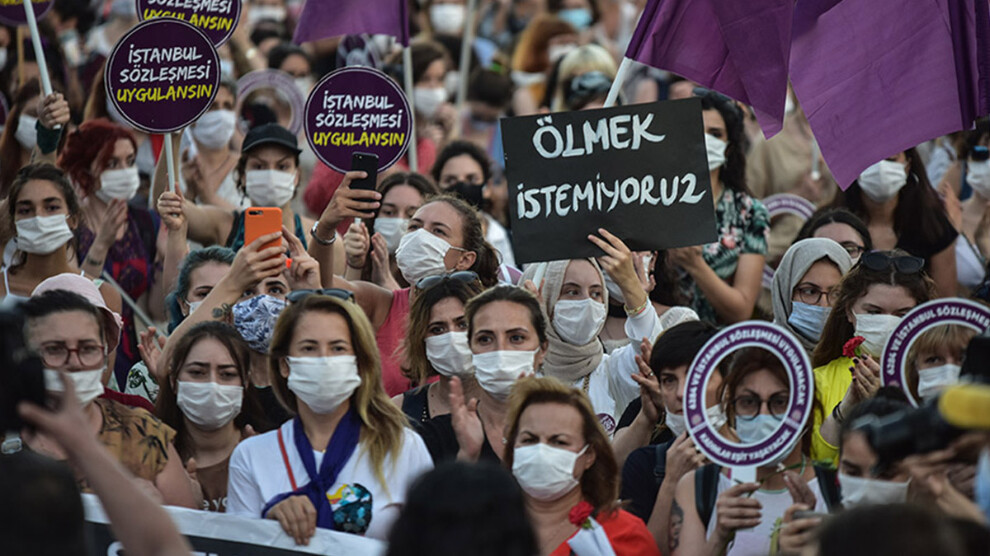 In a written statement released on Monday, titled 'Let's Stop the Life on July 1! For Feminist Self-Defense for Istanbul Convention', the Women's Defense Network urged women to "stop the life" on July 1, the day when the Istanbul Convention will be formally abolished by Turkey. The Network said it did not recognize the withdrawal from the Istanbul Convention and would organize actions against misogynist policies.
"WE WILL NOT RENOUNCE OUR RIGHTS!"
The statement maintained that the gains of women are targeted by the ruling AKP-MHP government.
"We claim our sexual identities, orientations, lives, desires. We promote all the colors of the rainbow", the statement stressed.
"We will be on the streets on July 1. We do not renounce our rights which we have obtained by resisting. Let's promote the Istanbul Convention everywhere. Let's disseminate it in markets, trains, ferries, subways, bus stops. Let's stop the ordinary course of life all over the country. Life is ours; the decision is ours; the Istanbul Convention is ours. We urge all women to adopt a feminist self-defense for the Istanbul Convention and to stop life on the streets, homes and workplaces on July 1," the network concluded.