Demonstration in Brussels for Kurdish woman activist
Gülizar Taşdemir was extradited to Turkey despite the risks of repression.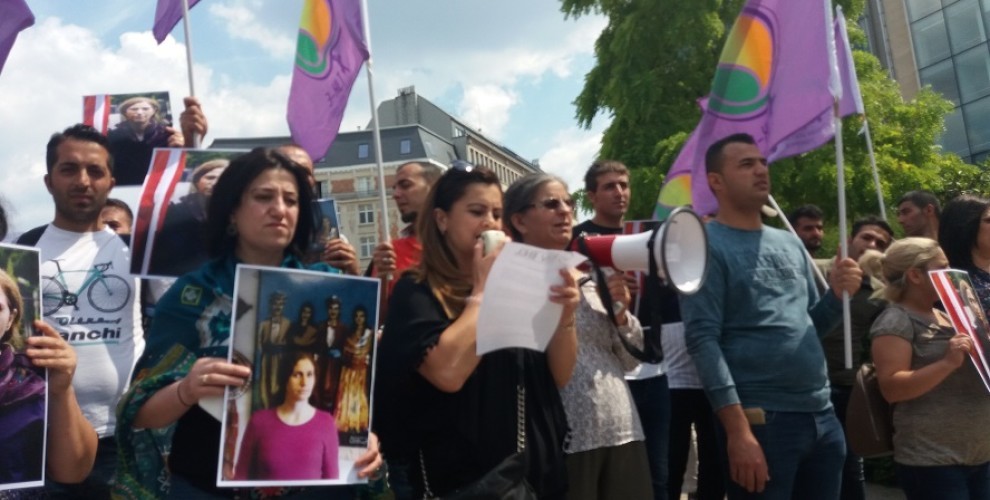 A large crowd gathered in Brussels to protest against the extradition to Turkey of Kurdish woman activist Gülizar Taşdemir.
Taşdemir was extradited by Norway, despite clearly risking repression and despite suffering from serious health problems. 
European Kurdish Women's Movement (TJK-E)  organised a demonstration in solidarity with Gülizar Taşdemir in Schumann Square in Brussels.
Women chanted slogans and protested against Norway about the decision to extradite the activist. 
At the end of the demonstration a file about Kurdish woman activits Taşdemir, was presented to the Norwegian Embassy by a group of Kurdish women and activists.