HDP: Women's voice will be heard in the Parliament
The HDP Women's Council confirmed commitment for becoming the voice of women in the Parliament.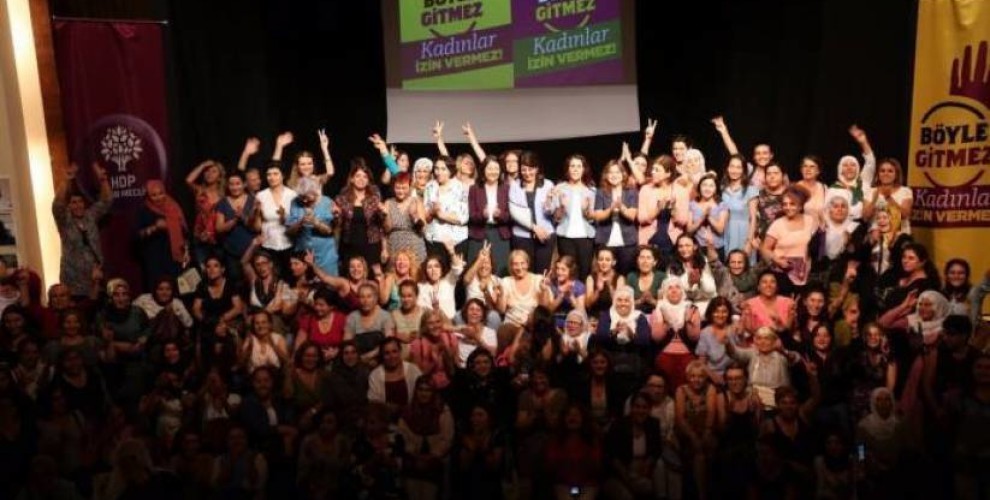 The Peoples' Democratic Party (HDP) Women's Council announced the final declaration of its 9 July meeting.
Noting that the 24 June elections were held in a very unhealthy environment on an unequal basis and without any democratic legitimacy, the Women's Council stated: "Our presidential candidate Selahattin Demirtas had to run his election campaign where he is held a hostage".
The statement added: "The peoples of Turkey made it clear that they won't accept a Parliament without HDP and with their vote made sure the party overcome the threshold".
Special emphasis was dedicated to the number of women elected to the parliament.
"We have sent to Parliament the highest number of women and this is a significant achievement. However this does not mean equal representation. We will provide equal representation of our organization and struggle against the male dominated mind and discrimination all around us in the same way".
The statement added that "in this election process we find that the language and attitudes that reinforce gender roles and strengthen sexism are strengthening and this we will fight against".
The statement recalled the situation of Hakkari deputy, Leyla Güven, who is still in prison "because the AKP arbitrarily decided so".
The Women's Council reiterated its commitment to "work for the establishment of the Ministry of Children, which is essential for the safety and development of children".
Women's struggle for rights and freedoms has never been stopped, said the statement.
"The voice of women deputies, women's councils, women organisation, feminist organisations will be heard in the new Parliament", added the statement.