HDP women visit tobacco workers in Adiyaman
HDP women politicians have visited women workers in tobacco fields in Adiyaman to talk to the women employed as day laborers. The visit took place as part of the HDP campaign against the feminization of poverty.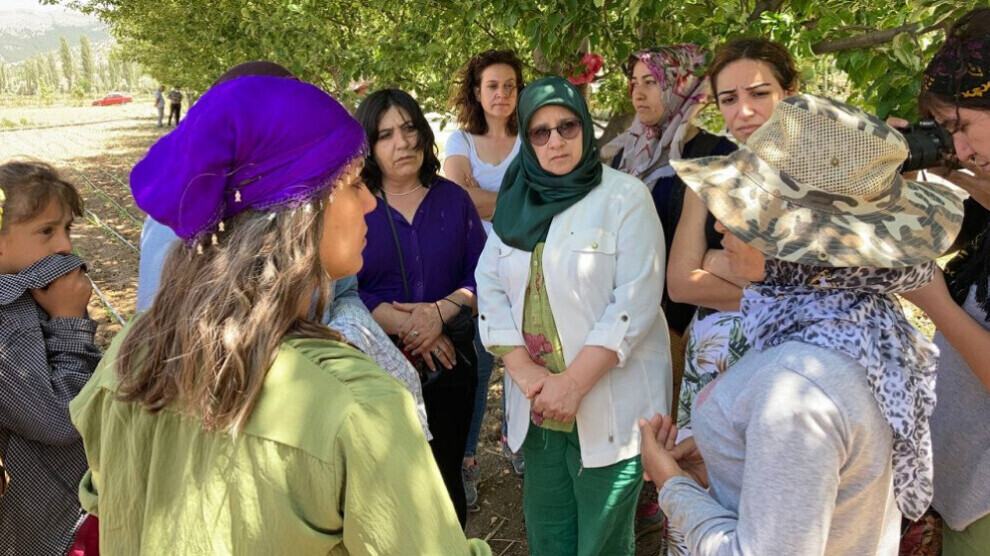 The Women's Council of the Peoples' Democratic Party (HDP) is fighting against the feminization of poverty as part of the "Justice for Women" campaign and is visiting women workers in various regions of Turkey to evaluate the respective problems and create an overall picture. Today's address was women working in tobacco fields in Adiyaman. The HDP delegation included Ayşe Acar Başaran, speaker of the Women's Council, Hüda Kaya, a member of parliament, and Zeliha Karinca, chairwoman of the provincial association.
During the conversation, the tobacco workers reported a lack of social security and low wages that bear no relation to the work they do. One woman said that she had to give up her studies and now earns her living as a day laborer. Working hours start at six in the morning, and the day is not over until the planned workload has been completed.
HDP politician Ayşe Acar Başaran said in the interview that they travel from area to area to address women's poverty and find solutions. "There is a feminization of poverty taking place. We have seen in all places how women are being made poorer and poorer. Women work everywhere, but their work is not seen," said the HDP Women's Council spokeswoman.
After the field workers, the HDP delegation also visited women in the city center. On the way there, the vehicles were stopped by the gendarmerie (military police). A personal check took place, and at the same time the women were filmed by a drone.
RELATED NEWS: