Images from the Operation Jazeera Storm
Operation Jazeera Storm in Deir ez-Zor countryside continues at full steam.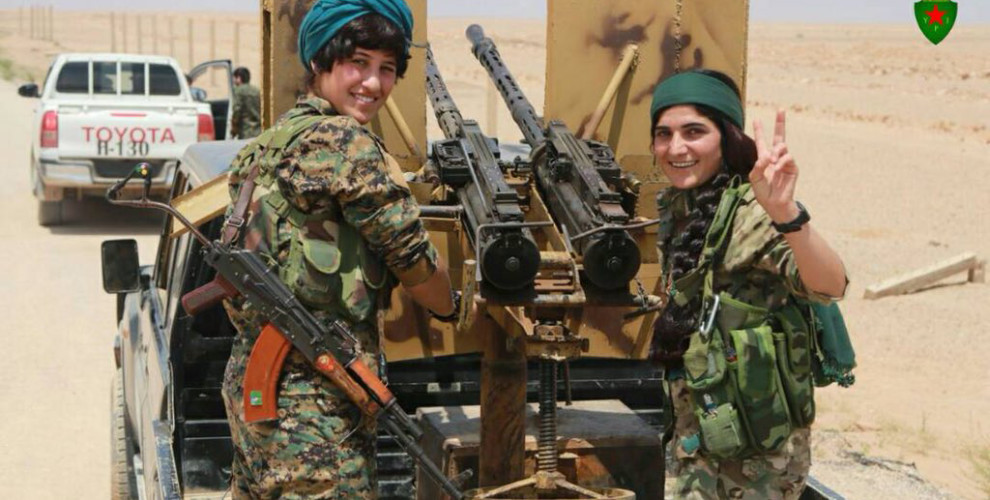 Fighters of the YPG-led Syrian Democratic Forces are making further advances in the Operation Jazeera Storm, the last phase of which was launched on May 1st to clear the eastern countryside of Deir ez-Zor of ISIS.
Women's Defense Units (YPJ) fighters also participate in the operation with the great morale and excitement of creating a free life. With their faith in victory in their march and on their faces, they stand with the oath that they will struggle until the free life is created.
Here are some images of the YPJ fighters partaking in the campaign for Deir ez-Zor.