Jalalian's former cellmate found dead at home
It came out that Zahra Azade Saresht, who was a former prisoner in Kermanshah in Rojhilat (Eastern Kurdistan) and a former cellmate of Zeynab Jalalian, was found dead at her home on October 14, 2017.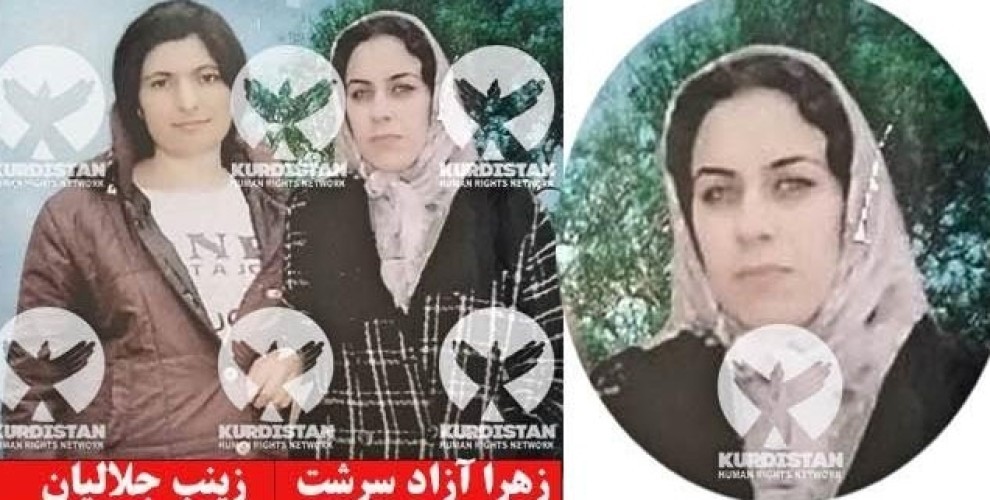 Zahra Azade Saresht was a cellmate of Kurdish political prisoner Zeynab Jalalian, and it is reported that her contact with Jalalian continued after she was released from prison. Kurdistan Human Rights Network said Saresht was threatened many times by Iranian Intelligence because she continued her relations with Jalalian after leaving prison.
The report said that Zahra Azad Saresht was found dead in a suspicious way at her home on October 14, after the threats of the Itlaat (Iranıan Intelligence Service).
It has been learned that a common friend of Zeynab Jalalian and Zahra Azad said the following to the Kurdistan Human Rights Network: "Zahra and Zeynab stayed together for in prison for four years. Zahra continued relations with Jalalian through the phone after she left prison. She wanted to visit her in prison. She was threatened by the Itlaat to sever relations with Zeynab. She was taken out from her job in Kermanshah. Itlaat offered Zahra, 'We will give you financial assistance if you go on TV and talk about Zeynab Jalalian'. But Zahra did not accept it."