Jin Jiyan Azadi: An event in London in solidarity with women in Iran and Rojhilat
Kurdish and Iranian women's organizations in London will hold an event to talk about solidarity and women's resistance with the women-led resistance in Iran and Rojhilat.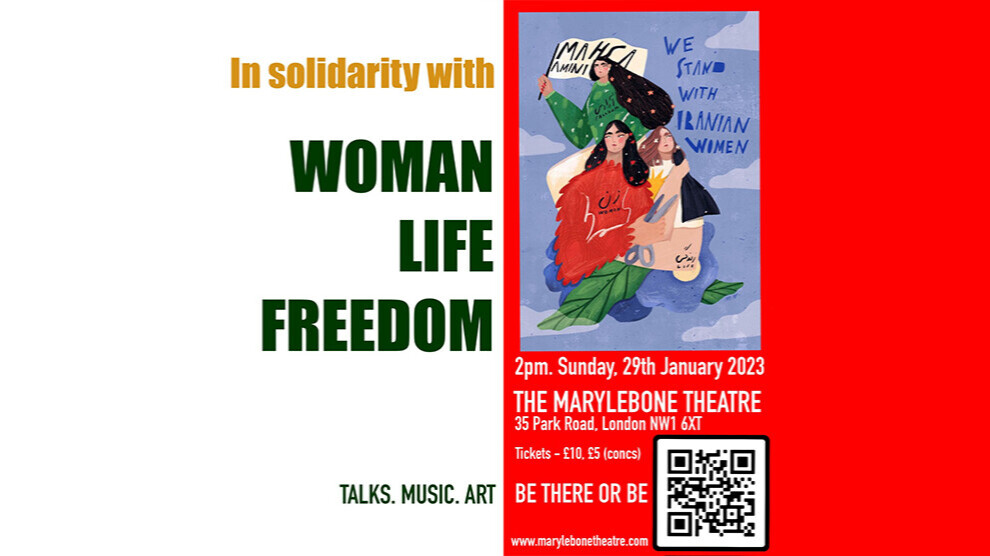 The World Zoroastrian Organization, the Jiyan Women's Assembly, the Iranian Women's Freedom Movement and the International Solidarity Movement in London, will organize an event in solidarity with the women-led resistance in Iran and Rojhilat.
The event, called 'Jin Jiyan Azadi', will take place on 29 January at The Marylebone Theatre, 35 Park Rd, London NW1 6XT, at 2pm.
Talks will be by Sara Kermanian - PhD, University of Sussex; Shiva Mahbobi - Campaign to Free Political Prisoners in Iran (CFPPI); Maryam Namazie - One Law For All; Nasrin Parvaz -  Author, activist and painter;  Rahila Gupta - Author and activist, Chair of Southall Black Sisters; Diana Nammi - Iranian and Kurdish Women's Rights Organisation; Zerbanoo Gifford - President of The World Zoroastrian Organisation; Rouhi Shaffii - Chair of Exiled Writers Ink and International Coalition Against Violence; Exiled Writers Ink;  Danielle Maisano; Shirin Razavian; Denisse Vargas Bolaños; Aydin Mehmet Ali.
Music will be by: Suna Alan - Kurdish Alevi singer and musician; Tara Jaff - Iraqi Kurdish Harp player; Fra Rustomji - London-based Zoroastrian violinist; Fari Bradley - Iranian born sound artist and others
Art Exhibition by Nasrin Parvaz, Iranian author, activist and painter.