Kurdish girl killed by Iranian state forces laid to rest in Tehran
After 28 days in a coma, 16-year-old Armita Geravand from Kermanshah died in Iran after torture by the notorious morality police. Her burial in Kermanshah was prevented by the police and she was laid to rest in Tehran.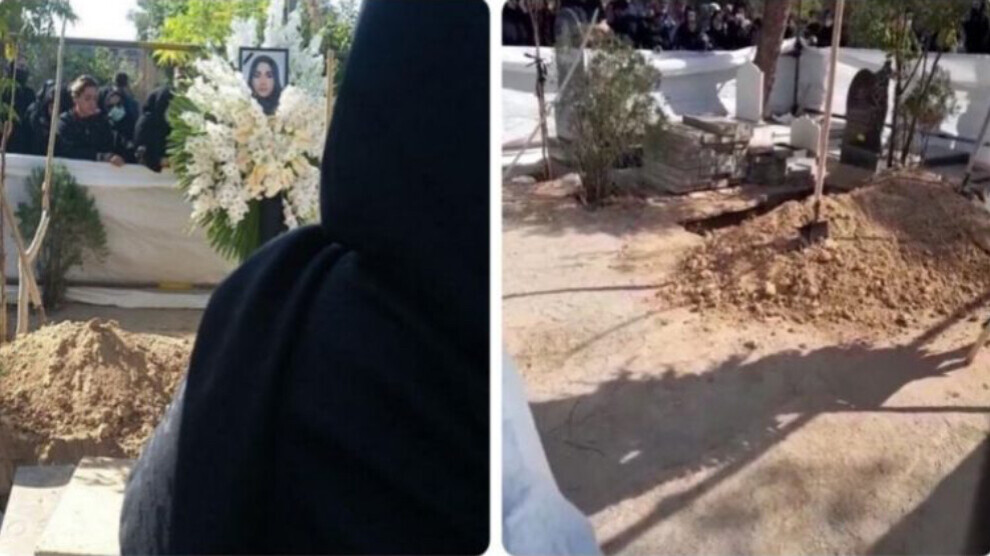 Sixteen-year-old Armita Geravand was detained by the so-called morality police in Tehran on 1 October and injured in what human rights groups said was an altercation with officials of the morality police in a Tehran metro because she was not wearing a headscarf.
Geravand suffered a serious head injury after she was pushed against a pole by morality police officers in the metro. State media denied violence by the morality police. The 16-year-old, who was a taekwondo athlete according to her family, fell and hit her head due to low blood pressure, the official statement said.
The Kurdish teenager was declared brain dead a week ago and died in a hospital on 28 October after 28 days in a coma.
Armita Geravand's family wanted to bury their daughter in Kermanshah but were prevented by Iranian state forces. According to reports, the Iranian intelligence service threatened the family and forced them to bury her in Tehran. 
Geravand was laid to rest in Beheştî Zera Cemetery in Tehran. During the farewell ceremony under siege, eight people were taken into custody.
The incident came only one year after the case of 22-year-old Kurdish woman, Jina Mahsa Amini, who was arrested by the so-called morality police on 13 September 2022 during a family visit in Tehran because she did not wear her hijab as prescribed. She was severely tortured and fell into a coma in custody and died on 16 September at the intensive care unit of Kasra Hospital in Tehran. 
The state femicide of Jina Mahsa Amini triggered a revolution under the motto "Jin, Jiyan, Azadî" (Woman, Life, Freedom) across the country. The women-led uprisings that spread from Rojhilat to the whole of Iran have created an irreversible revolution in people's minds, resulting in the deaths of at least 500 people and injuries to thousands more. Despite the family's complaint against those responsible for Amini's death, no action has been taken so far.