Kurdish women promoted conference in Russia
Kurdish women in Russia step up campaign 'Freedom for Öcalan'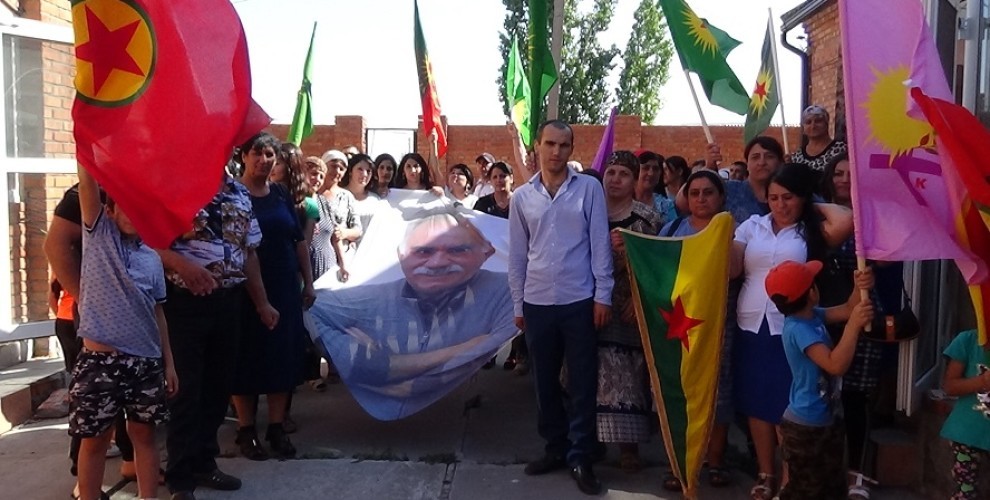 Kurdish women promoted a conference in the Yaroslavl district of Russia's Saratov region. 
The conference, which was aimed at discussing the organisation of women associations and was called 'Developing our autonomous unity and raising our struggle in the diaspora, destroying the Imralı system and getting Leader Apo free.' 
The conference opened with a minute silence in memory of all the martyrs.
The first item discussed at the conference was the isolation regime imposed on Kurdish People's Leader Abdullah Öcalan. 
Speakers told the audience that the isolation imposed on Öcalan was also a way to hit the entire Kurdish people and in particular Kurdish women. 
Emphasizing that the freedom of Kurdish women passes through the destruction of the Imrali system, the participants listed the work to secure the freedom of Öcalan as one of their priorities.
The conference also underlined the importance of the role of women in organizing the free life and the democratic nation based on co-existence and inclusiveness.
The conference decided to establish a Kurdish Women Association in Yaroslavl and called it 'Zilan'. The delegates also elected their council and members of the council. 
Delegates also said that the conference was dedicated to the 15 August Movement.
At the end of the conference, the gathered delegates and the Kurds living in the district made a press release to protest the isolation imposed on Öcalan. 
Yaroslavl Council co-chairs, Gulçin Kerim and Mirza Osmanov made the statement.