Letters of solidarity sent to imprisoned women in Dersim
Letters of solidarity were sent to imprisoned women in Dersim on the occasion of 25 November, International Day for the Elimination of Violence Against Women.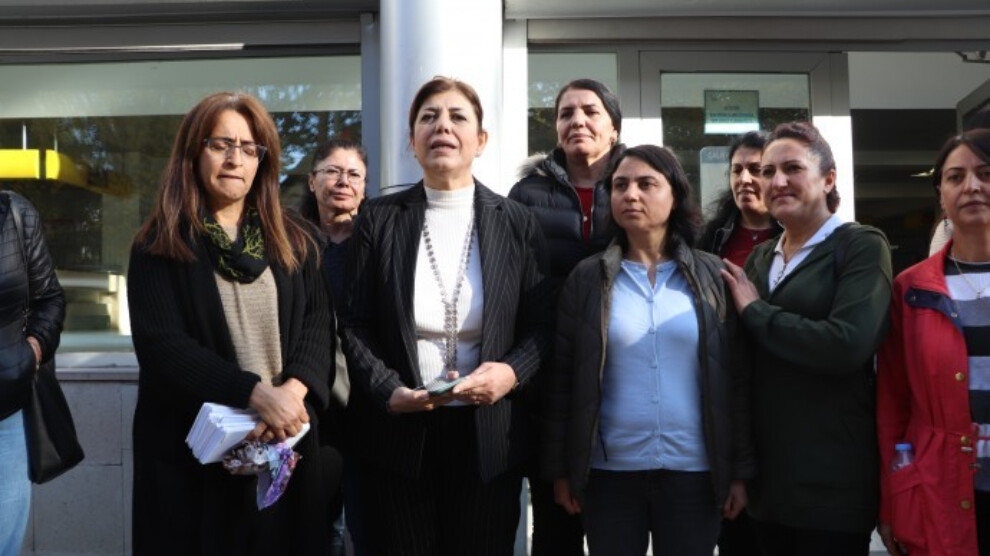 Tevgera Jinên Azad (TJA) members sent letters and cards to women in prison in Dersim. Peoples' Democratic Party (HDP) Group Deputy Chair Meral Danış Beştaş attended the commemoration of Seyît Rıza, the leader of the Dersîm resistance, on 15 November 1937-38. After the ceremony, TJA women marched to the PTT Branch to send cards and letters of solidarity to the imprisoned women.
Making a statement in front of the PTT, Beştaş emphasized that they are in solidarity with the imprisoned women. Stating that they are "in a revolt" against war, violence and poverty, Beştaş said: "Today we are raising this rebellion from Dersim."
TJA women then sent the cards and letters they had prepared for the women in prison.