Message from women politicians jailed in Amed
Rosa Women's Association shared the message of nine of its members who were arrested in Amed (Diyarbakır) last week.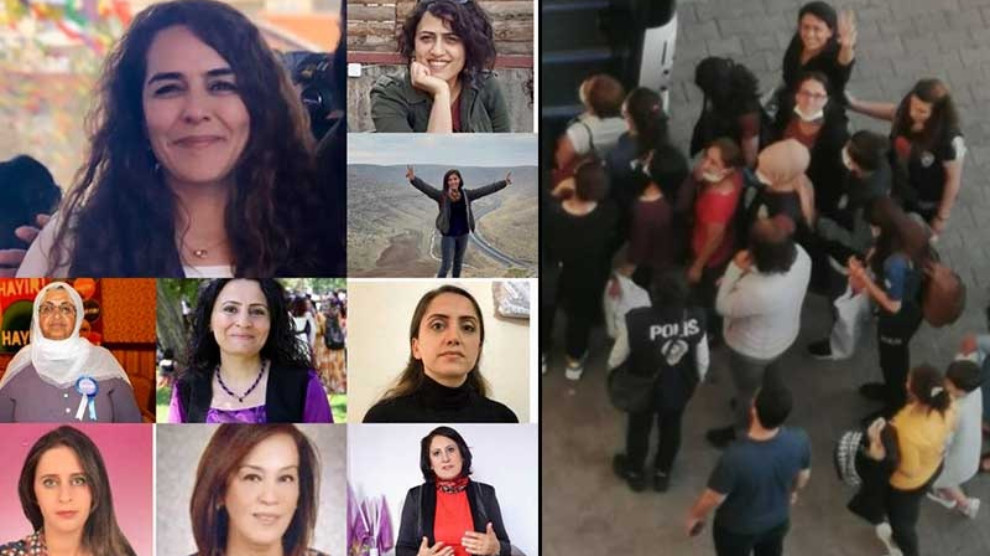 Nine women were jailed for alleged "membership to an illegal organization" in the scope of an investigation launched by Diyarbakır Chief Public Prosecutor's Office against Rosa Women's Association. The women, who are held in Diyarbakır Women's Closed Prison, have sent a message through their lawyers.
The message of the women, published on Twitter, reads as follows:
"Endless thanks to all women's associations, our comrades, our lawyers and deputies who have shown solidarity with us, manifesting how strong the struggle of women is and how strong we are together. We know that there is no power that can stand in the way of this solidarity and the women's struggle.
It should be known that we will never stop saying "femicide is political", "women want peace" and "woman is life, do not kill life", since we know how righteous our struggle is. The future will be more beautiful.
Do not worry about us, we are very fine.
With love and solidarity…"
RELATED NEWS: