TJA issues statement on police operations targeting women
"Using the rights to freedom of organization and expression, which are under the guarantee of international law and states, has now and here become a crime leading to the arrest of women," TJA said.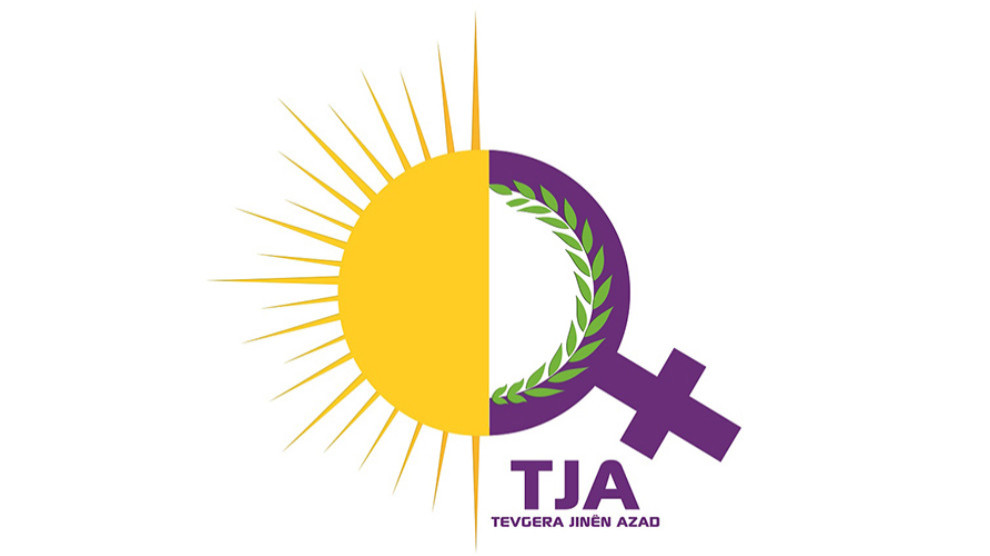 The Free Women's Movement (Tevgera Jinên Azad, TJA) issued a statement on the operations carried out against Kurdish women's organizations and activists on Friday.
TJA statement said: "On 22 May 2020 Turkish special operation forces detained TJA activists and members and executives of Rosa Women's Association - also TJA activists - storming their homes and breaking their doors after midnight. They put a 24-hour confidentiality order on the case file and gave no information to anyone for a whole day. They raided the office of Rosa Women's Association and confiscated their official documents in the absence of their lawyers. Rosa Women's Association was established after all women's organizations in Amed were closed by governmental decrees in 2016 and is the only women's organization engaging in support work and active struggle against violence against women."
The statement underlined that lawyers present when prosecutors took testimony have informed that the women detained have been asked questions such as 'Why did you organize the March 8th rally? What was your aim?',  'Why did you make press statements about the replacement of mayors by government appointed trustees?',  'Why did you support the activities by Peace Mothers to press the state to accept the humanitarian demands of the hunger strikers?'
TJA said: "Our friends have even been asked to answer why women's organizations and associations support one another. They were confronted with the question:
What is the relationship between TJA and Rosa Women's Association? Why are they supporting one another?
Women's right and freedom to independent organization is being taken up as an incriminating matter. All uses of the right to freedom of expression in favour of women's freedom are being treated as incriminating evidence. "
These attacks, added the TJA statement "show that the AKP-MHP government is intent on continuing as a misogynist, militaristic, racist, sexist and monist government exploiting religion. Being a woman, being Kurdish, living in Kurdish geography results in a threefold increase in oppression. TJA is facing attack because it opposes the flooring in the Parliament of the draft law to pardon child marriages and to pardon rapists which agree to marry the child."
The statement ended with the following remarks: "As the TJA our response to the question about our aim in organizing the 8th of March rally is a collective one. We are organizing the 8th of March against women slaughter and femicide, against rape and sexual abuse, against gender inequality, being forced to marry at child age, against child abuse, religionism, racism, sexism, against state appointed trustees which violate women's right to elect and be elected, against isolation, war, exploitation of labor and patriarchy. If this is a crime, then we are all committing this crime. We hereby invite all to stand up for TJA."