No news from Zeynab Jalalian for months
Zeynab Jalalian has been in prison in Iran for over 13 years. Her relatives have not received any news from her since May.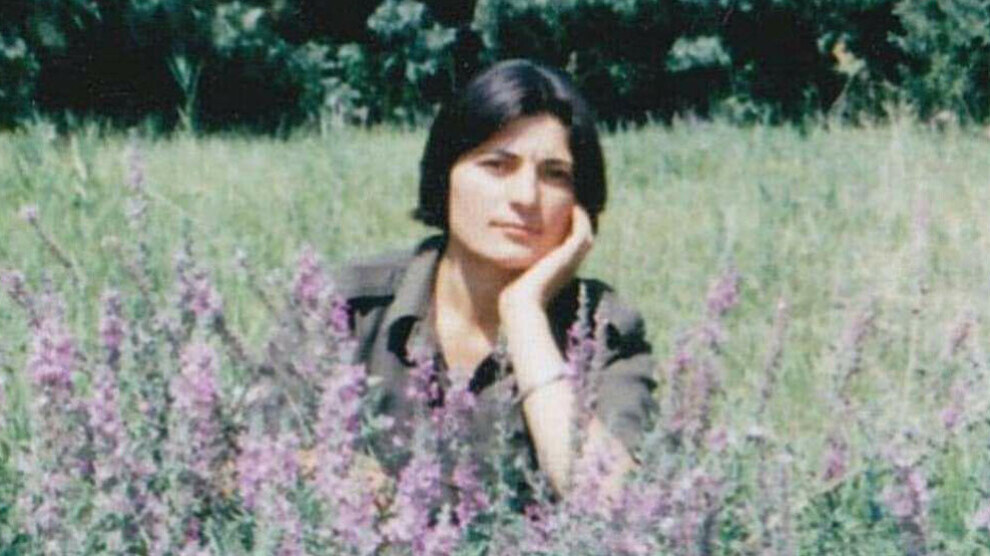 For months, the relatives of Zeynab Jalalian have known nothing about the condition of the political prisoner imprisoned in Iran for over 13 years as a member of the Kurdish party PJAK. Since May, there has been no information about her condition or whereabouts. She had contracted Covid-19 a year ago and was not treated adequately. In her last letter, Zeynab Jalalian had written, "When a woman wakes up and wants to be free, nothing can bring her to her knees."
In prison since 2008
Zeynab Jalalian, born in MakU in 1982, was arrested in Kermanshah in the summer of 2008 and sentenced to death in January 2009 before a revolutionary court there in connection with her alleged membership in the "Party for a Free Life in Kurdistan" (Partiya Jiyana Azad a Kurdistanê - PJAK) for "enmity to God" (moharebeh). She had previously spent eight months in pre-trial detention in a Ministry of Intelligence facility and had been tortured. She did not have access to legal counsel during her trial, which lasted only a few minutes. Jalalian's death sentence was commuted to life imprisonment in November 2011. She is currently the only female prisoner in Iran to be given this sentence.
Sickened by Covid-19 during transfer
A year ago, Jalalian was transferred from Kermanshah to a prison in Yazd. The central Iranian city is located about 1400 kilometers from where her relatives live. During this odyssey, she fell ill with Covid-19. Prison doctors admitted to the management of the detention center that they did not have the necessary facilities to treat Jalalian, who suffers from various other diseases. Iran's Ministry of Intelligence declined to provide medical care outside the correctional facility.
Regime demands remorse and confession
In addition, Jalalian was pressured by intelligence interrogators to make a "confession". She was forced to express "remorse" for her past political activities and agree to cooperate with the authorities. Only then would she be granted the necessary treatment. But she was also denied other prisoner rights, such as contact with legal counsel or her family members. From time to time, she was allowed to speak with relatives by telephone, but the conversation, limited to a few minutes, had to be conducted in Persian.