Online Forum on Women's Revolution of Rojava an North East Syria
Today there will be an online forum on the Women's Revolution of Rojava and North East Syria.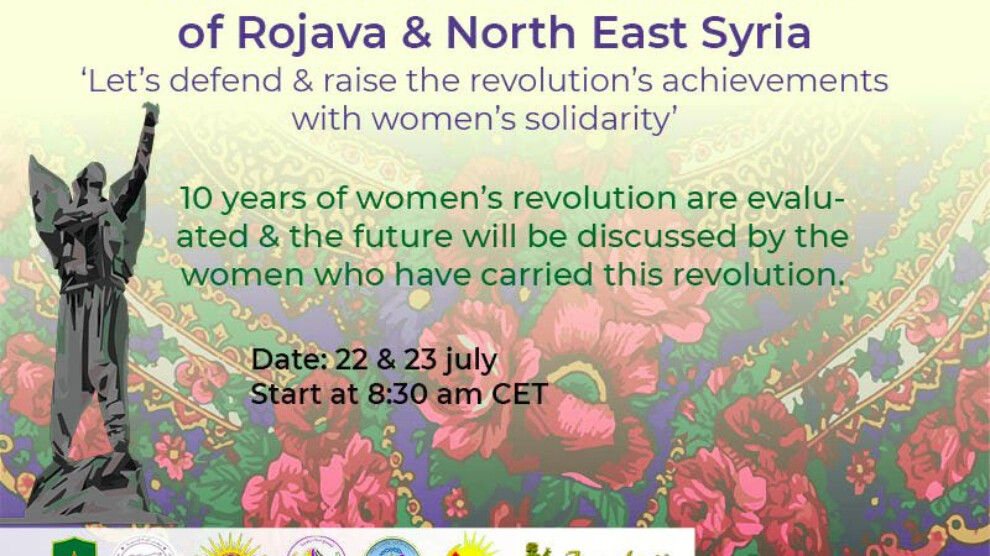 On the occasion of the 10th anniversary of the women's revolution in North and East Syria, women's organizations will hold an online forum today, Friday.
The  forum will open at 8.30am CET. 
The forum  will start with an opening speech by Ramziye Mihemed from Kongra Star followed by greetings from women worldwide.
At about 10.15am CET, the first panel will focus on the evaluation of the 10 years of the  women's revolution.
For English broadcasting, write to [email protected]
For Arabic and Kurdish: YouTube at https://youtu.be/pRjNQ9Immug